What Do Trade Show Suppliers Do?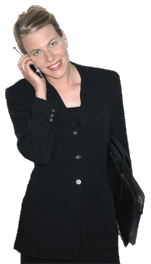 Trade show suppliers are professionals who aid customers in preparing for a convention or trade show. The efforts of the suppliers include providing a full range of products such as display tables runners, pop-up backdrops and various other types of trade show equipment. In some instances, trade show suppliers also offer additional services that include assistance with the delivery of the equipment to the show venue and even the setup of the exhibition space.
One of the most common services of trade show suppliers is to assist customers in making informed decisions about the type of equipment that will allow the client to create a trade show exhibit that is attractive and functional. This often means helping the client to assess his or her priorities in terms of the typical type of trade show the customer participates in regularly, the amount of exhibit space that is normally utilized for the customer's exhibit, and any needs above and beyond the basics. The idea is to assist the client in coming up with a booth design that meets his or her needs, but is also within a price range suitable for the client's budget.
Many suppliers can offer a wide range of pre-manufactured backdrops, tabletop displays, and banners that may be used for any occasion. These are readily available and can often be selected and prepared for shipment immediately. Trade show suppliers will also customize different pieces with company logos or slogans, adding a personal touch to the display materials. For example, a supplier may create large logos that are added to the backdrop of a display unit, or even tabletop covers or runners that feature the logo or a company motto.
There are even trade show suppliers who will arrive at the site of the convention or trade show and assist in the assembly and placement of the equipment, as well as dismantling the exhibit after the show is completed. In some cases, the suppliers will take on the task of arranging for electricity or other technology needed to structure the exhibit to the customer's liking. Services of this type are offered at an additional cost to the actual purchase or rental of the trade show equipment, with those costs offset by the savings that the customer realizes from not having to devote company resources to managing the transportation and setup of the display. The convenience of this arrangement also means that company personnel who would normally have to stay behind after the show to dismantle the display can leave that task to the supplier, allowing the personnel to begin following up on any contacts or leads obtained during the course of the trade show.
Businesswoman talking on a mobile phone