What Do Alternative Investment Managers Do?
Alternative investment managers are investment professionals who aid clients in identifying various types of nontraditional investment opportunities for inclusion in a portfolio. Alternative investments are assets that are likely to yield some sort of return over time, and are outside the scope of more traditional investments like stocks, bonds, and real estate. The goal of the alternative investment manager is to help the investor determine specific goals for the portfolio, then identify different alternative investments with the potential to help the investor reach those goals. Often, the manager will also oversee the assets contained in the portfolio, working out a strategy of when to buy and sell different assets in order to ensure that the investor experiences ongoing financial growth.
As part of their work, alternative investment managers will seek to aid investors in matching assets with the type of growth the client wishes to generate, while still keeping the level of risk within reason. To begin this process, managers will often assess the reasons why investors choose to build portfolios, including any specific goals for those portfolios. For example, if the primary goal of the investor is to secure assets that will provide financial security during the retirement years, the manager will keep this in mind when evaluating different investment opportunities.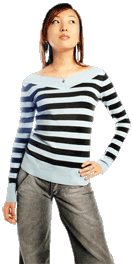 It is not unusual for alternative investment managers to also consider any interests that may tie in with the goals of the investor. This means that if the investor is a proponent of a green lifestyle, the manager may look into investment opportunities involving solar energy production, wind energy, and other alternatives that are considered environmentally friendly. This approach may also include investment in organic farming, recycled construction materials, and other measures designed to leave less of a footprint on the ecology of the planet. Doing so can often help investors not only build financial reserves but also further causes they feel are important.
In any event, alternative investment managers will always make sure investors understand the degree of risk associated with buying and holding a certain alternative asset. To this end, managers will work with clients to identify if an asset should be purchased, how long it should be held, and at what point the asset can be sold in order to protect the client's interests. As with other investment professionals, alternative investment managers seek to arrange portfolios in a manner that is the best interests of the client, and present no more than what those clients considerable an acceptable level of risk in relation to the anticipated returns.
AS FEATURED ON:
AS FEATURED ON:






Woman with hand on her hip