What is an Alternative Asset?
Alternative assets are any type of financial assets that are considered alternatives to traditional investments like stocks, bonds, savings accounts, and certificates of deposit. While generally less liquid than more common types of assets, an alternative asset can often be purchased at a reasonable price, and has excellent potential to increase in value over time. People who are not comfortable with participation in a stock market may choose to build their financial nest egg on these investment alternatives.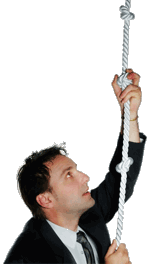 One of the more common examples of an alternative asset is real estate. This can include residential as well as commercial properties. Assuming the real estate is located in an area that remains desirable over the years, and that the owner makes improvements that increase that desirability, there is a good chance that the asset can be sold at a substantial profit in as little as ten years. The ability of real estate to increase in value rapidly is borne out by the efforts of people who purchase properties in distress, make improvements, then sell those properties at a profit within a matter of months.
Art is another example of an alternative asset that many people choose to add to their investment portfolios. When the work of the artist remains popular over the years, there is a good chance that each produced piece will appreciate in value, especially when many of those pieces are not currently on the open market. By holding onto the artwork until just the right time, an investor can sometimes double or even triple the return once the piece is sold at auction or through a private dealer.
There are other forms of alternative investments that have remained popular over the years. Jewelry, especially pieces by a particular designer or featuring a design that was popular in a bygone era, often sell at prices considerably higher than the original purchase price. Certain stamps issued by different countries are also likely to appreciate in value, making them a perennial favorite as an alternative asset. Rare coins and sports trading cards also tend to appreciate in value as interest in those objects increase over time.
There are some drawbacks to basing the financial nest egg on assets of this type. While more traditional investments are usually easy to sell at any time, earning the maximum return on the sale of an alternative asset often takes time, as the right buyer is located. Depending on where the investor lives, the sale of an alternative asset may create an additional tax burden that not only reduces the profits, but also requires the submission of additional forms at tax time. With some assets of this type, interest may peak once and then wane forever, rendering the asset worth less than the original purchase price.