What Can I Expect from Cheekbone Surgery?
Cheekbone surgery can be useful for reconstructing a damaged face and is also an option for a person who is unhappy with his or her natural cheekbones. The cheekbones can either be enhanced or reduced. The operation can take as little as one hour, and a patient may need to wait up to six months to see the final result. The procedure carries a risk of infection and other adverse events.
A prospective patient for cheekbone surgery can opt to make the cheekbones more prominent through adding an implant. A cheekbone implant procedure is also known as a malar augmentation. It is possible to have custom-made implants designed.
Some people may want to make the cheekbones more subtle. In this case, the surgeon repositions the bone or shaves it down. Another option for certain people is to remove excess skin or tissue over the bones to change the appearance of the cheeks.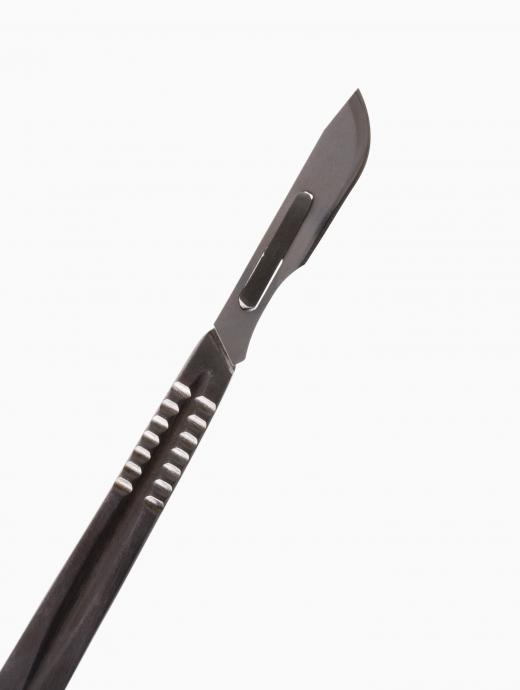 Surgery can be performed under a general anesthetic or under a local anesthetic. A local anesthetic is also accompanied by a medicine that sedates the patient. The surgeon usually makes the necessary cuts on the inside of the cheek by going in through the mouth. This avoids visible scars on the facial skin.
For enhancement patients, the doctor then fits an implant made of synthetic material onto the bone and attaches it in place with small screws or stitches. For patients who desire cheekbone reduction, he or she shaves down the bone or removes the tissue to give the cheekbone a new shape under the skin.
The surgery usually lasts from one to two hours, and a patient may be able to go home the same day. If the cheekbone surgery is combined with other facial surgery, an overnight stay may be necessary. The cheeks will be painful, and bruising lasts for a few weeks. Implants can cause swelling for months. The results are permanent, but it can be up to six months before the final result can be seen.
Possible complications of cheekbone surgery include infection. This may also necessitate removal of an implant. The anesthesia carries a risk of complications as well. An implant may, on rare occasions, move around under the skin or even protrude out of the skin. According to the Mayo Clinic in the U.S., the materials cheekbone implants are made from are unlikely to cause any significant adverse effect on the body.
AS FEATURED ON:
AS FEATURED ON:






By: iofoto

A scalpel is a small, sharp knife that is used in surgeries to make incisions.

By: Mikhail Malyugin

Cheekbone surgery generally lasts from one to two hours.

By: Coka

Those seeking to have higher, more defined cheekbones may consider cheekbone surgery.