What can I Expect During Laser Surgery Recovery?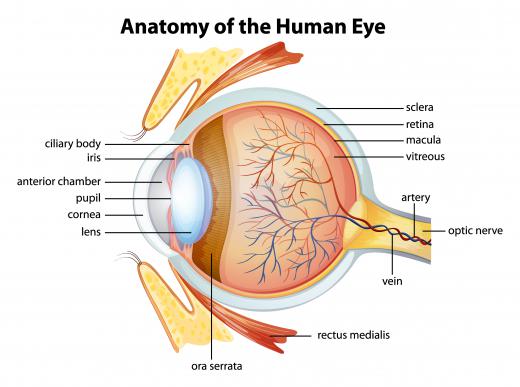 Laser surgery is a modern medical procedure with a variety of applications. Since the 1960s, it has been used to remove tumors, repair blood vessels, close nerve endings, remove acne and tattoos, correct vision, and many other things. Laser surgeries for the eyes and skin are very popular. Most people have heard of LASIK, which stands for laser in-situ keratomileusis, which is a laser eye surgery to correct nearsightedness, farsightedness, and astigmatism.
Laser surgery recovery is often faster, less painful, and shorter than the recovery period in more traditional forms of surgery. The actual length of time it takes for laser surgery recovery varies depending on the kind of laser surgery done. It usually takes a few days, but certainly a shorter time than in other forms of surgery. Healing is faster because the laser radiation used in surgery can cut, vaporize, or coagulate tissue with exact precision, without harming any of the surrounding tissues.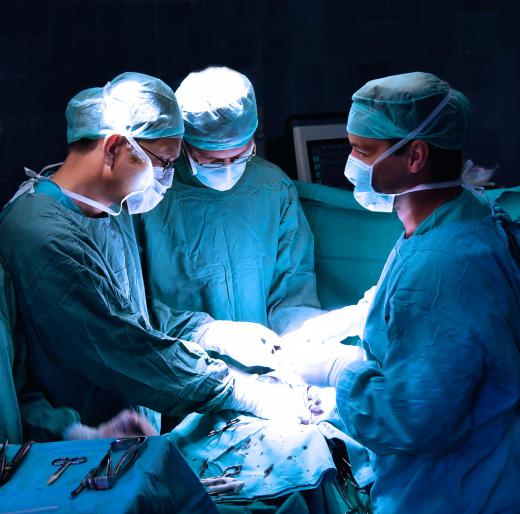 A person who had laser eye surgery to remove cataracts should expect laser surgery recovery to take about one to two weeks. During this period, they may experience dryness and blurring of the eyes, as well as see halos and glares. After the short laser surgery recovery period, their vision will be much better than before. Laser eye surgery is often effective and relatively complication-free.
A person who has cosmetic laser surgery can expect several days as well of laser surgery recovery. There will usually be some skin redness and swelling. In the case of laser liposuction, bruising is also common during the recovery period. Typically, the doctor will advise against exposure to the sun during this time, and will prescribe an antibiotic ointment in case there are any skin infections.
One may also expect transient skin problems following cosmetic laser surgery. Aside from redness, swelling and bruising, there may be burns if the procedure was not done properly, especially in laser hair removal procedures. Changes in skin color — either skin darkening or lightening — are also frequently experienced after laser tattoo removal and laser skin resurfacing, or laser peels as they are often called. Perhaps the worst that can happen during laser surgery recovery in these situations are skin infections and permanent scarring, but these are usually avoided if the surgeon is experienced enough, and the patient carefully follows all pre and post-operation instructions.
Prostate laser surgery, such as GreenLight™ laser surgery, a popular procedure to remove superfluous tissue from an enlarged prostate, usually entails catheterization right after the surgery. The person may need to stay in the hospital right after surgery, but usually for just one night. It is also customary for the person's urine to be a bit blood-tinged in the beginning. Later, it will clear up and the urine will become normal.


By: blueringmedia

During laser eye surgery, the stroma, from the middle of the cornea, is reshaped.

By: Monkey Business

Laser eye surgery patients generally report a high satisfaction rate.

By: astoria

Recovery time depends on the type of laser surgery performed.

By: peterjunaidy

Prostate laser surgery is a procedure to remove superfluous tissue from an enlarged prostate.

By: mkrberlin

Laser surgery recovery is often shorter than the recovery period in more traditional forms of surgery.