What can I do with a Bachelor of Science in Criminal Justice?
If you are pursuing a bachelor of science in criminal justice, there are a number of career options available to you after graduation. You could become a law enforcement officer, where you would be responsible for patrolling streets and investigating crimes. The degree could also afford you the opportunity to work as a correctional officer, where you would supervise people who are incarcerated. You could also continue your education in order to obtain a specialized skill, such as a forensics expert.
Many people who obtain a bachelor of science in criminal justice go on to work as a police officer. This could be in a city, county, or multi-jurisdictional law enforcement agency. In this capacity, you would be assigned to patrol certain areas in order to ensure public safety and prevent crime from happening. You could also be required to respond to emergencies such as automobile accidents, domestic disputes, or robberies.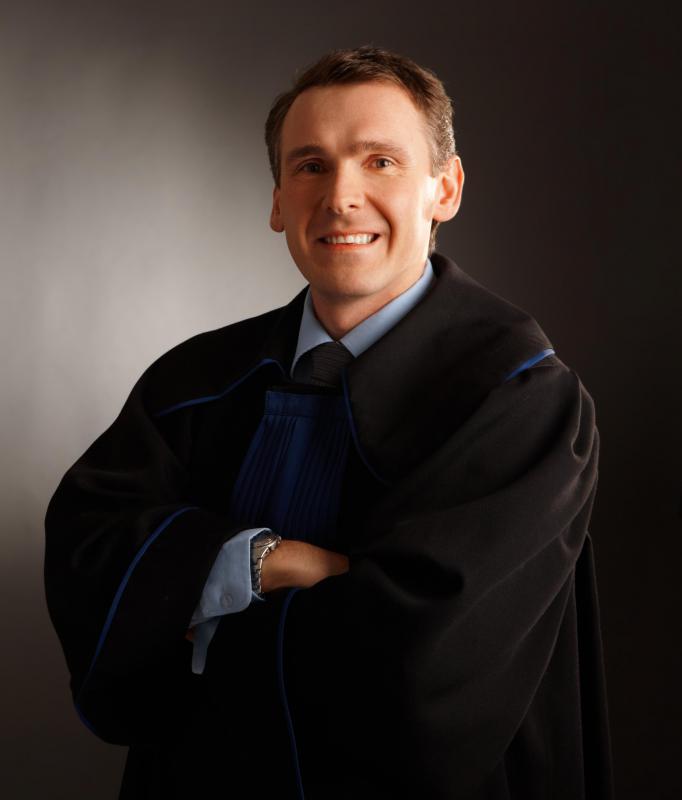 Other people with this type of education go on to investigate crimes. You could be employed as a detective at a government agency that deals with certain types of crimes, such as drug enforcement. Private investigation firms could also be interested in the skills you have obtained while studying for your bachelor of science in criminal justice.
Prisons often need correctional officers to supervise inmates in their custody. In this capacity, you might be responsible for maintaining accountability and control of offenders in your care. You could also be required to escort them to medical appointments, dining facilities, and recreation halls. The job could also require you to watch over them during visitation or while they are on work details.
Some individuals are sentenced to home detention rather than prison. This means you could be hired as a home detention supervisor. In this case, you would be required to supervise offenders who are serving time under house arrest. This could require you to monitor their whereabouts and make unannounced visits to their home or place of business to make sure they are following the guidelines they have been given.
A bachelor of science in criminal justice can be the first step towards a more advanced college degree. You could choose to obtain a master's degree in order to become a forensic scientist or specialize in an area such as crime scene reconstruction. This degree might also be helpful to you in entering law school, where you could become an attorney, prosecutor, or judge.
Correctional and probation officers often have backgrounds in criminal justice.

Some criminal justice degree holders may work as a crime scene investigator.

People with a bachelor of science degree in criminal justice might work toward becoming a judge.