How do I get an Associate's Degree in Criminal Justice?
Obtaining an associate's degree in criminal justice usually requires two years of full-time study in an accredited college. The requirements typically include completion of general education requirements along with a series of courses specific to the topic of criminal justice. The associate's degree in criminal justice prepares you for work in law enforcement, corporate security, law enforcement agencies, and corrections facilities. Programs offering an associate's degree in criminal justice include both on-campus and online options.
An associate's degree in criminal justice requires completion of general education courses and classes specific to criminal justice. The general education subjects usually include math, writing, sociology and communications. Courses specific to criminal justice include ethics and issues in criminal justice, conflict intervention, criminal procedures and investigations, and police operations. Many programs will also require courses on cultural awareness and diversity training.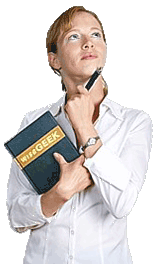 The contents of these classes expose students to a variety of tasks involved in working in criminal justice. In many cases, students are taught how to properly analyze a crime scene and safely handle evidence. Students also learn how to interact with criminals and inmates in high-pressure situations. Throughout the program, crime-related scenarios are studied that deepen students' knowledge of the inner workings of criminal prosecution and trials.
Many police departments prefer and require applicants with college credits. The associate's degree in criminal justice is considered a good preparation for the police force. Individuals who obtain this degree go on to work as police officers, sheriff's deputies and corrections officers.
In addition to working for the local police force, an associate's degree in criminal justice prepares students for work in a variety of settings, including state police forces such as the highway patrol. Security departments of large corporations as well as private security companies also hire individuals with this degree. Crime investigation agencies are also possible employers for someone with an associate's degree in criminal justice.
An associate's degree in criminal justice can be earned by attending classes on-campus or online. Programs vary from college to college with regards to the specific courses offered and the number of credit hours required. Typically, this program takes two years to complete if attending classes on a full-time basis. On-campus options require class attendance, successful completion of homework, and passing grades on exams. Online programs generally stipulate specific requirements and offer access to instructors and administrators who answer questions specific to program content and logistics.
AS FEATURED ON:
AS FEATURED ON:






Woman holding a book