What Are TV Advertising Spots?
TV advertising spots are television commercials paid for by advertisers that air during broadcasts of news, cartoons, comedies, dramas, talk shows, sports, movies and other programming. Advertisers either negotiate rates with TV stations or have to follow set pricing schedules. Television commercials that air to a national audience are typically very expensive and only affordable by large brands, while local TV advertising spots are usually more price-friendly for smaller businesses. An advertising spot on television may be as little as 10 or as much as 60 seconds, but the 30-second TV commercial is the most popular. Both infomercials and regular commercials are broadcast in TV ad spots.
Regular television commercials are designed to capture the attention of their target market, which is why they often feature catchy music and animated movement or other attention-getting tactics. Advertisers pay for TV advertising spots for their products or services as a means of getting their brand message out to consumers to eventually inspire purchases made over competitors' offerings. Advertising effectiveness is measured by the branding and recognition in consumers' minds of the product name. Studies show that it may take six or more repeated exposures to an advertised product before a consumer will look to buy it in a store.
Infomercials are TV advertising spots that work very differently from other commercials. They are designed to get television viewers to buy the products immediately by responding to a contact phone number, or email or mail address, given during the ad segment. Infomercials are done in a talk show or documentary style that provides information as well as the direct response selling technique of promoting product benefits to viewers to convince them to take action and place an order. Infomercial TV spots are typically run later in the evening or during early morning hours. Food choppers, cleaning cloths, work-at-home systems and exercise equipment are just some of the products promoted in TV infomercials.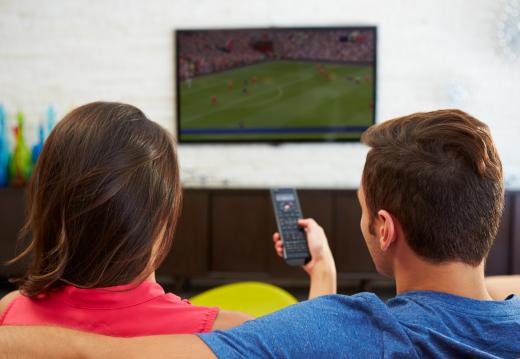 TV station pricing for commercials or infomercials broadcast nationally can range from hundreds to thousands of US Dollars for a 30-second spot. Typically, the higher the number of estimated viewers there are for a TV program, the more expensive an advertising spot to be broadcast in that time slot will be. Each half-hour show is usually permitted to contain 22 minutes of program content and eight minutes of commercials. Certain times, such as early evenings or during news broadcasts, may be priced at the highest amounts for TV advertising spots. Spots during popular events such as the Super Bowl football game are often extremely high priced since the viewing audience is expected to be huge.
Local TV stations don't broadcast to a national audience so their rates are usually much more affordable for small businesses to advertise their stores and brands. The production costs are also typically lower for local TV advertising spots although the quality may not be as high as commercials created by larger producers for national television networks. Whereas actors are often hired and more elaborate sets are usually used for nationally aired commercials, many local ad spots feature a store owner or business professional directly promoting his or her products or services to viewers by announcing sales or special offers.
AS FEATURED ON:
AS FEATURED ON:






By: MarcoGusella.it

TV ad spots are commercial time slots purchased by marketers to run their ads during specific programs.

By: Monkey Business

TV ad spots can be scheduled to run during sports programs.

By: fred goldstein

Infomercial TV spots are typically run later in the evening or during early morning hours.