What Are the Uses of Calendula Baby Cream?
Calendula baby cream is used primarily to soothe dry skin on infants, but it also is commonly applied to rashes, skin infections and other topical irritations on people of all ages. The cream usually is designed specifically with babies in mind, but this does not mean that adults and older children cannot also benefit from its healing properties. Most of the time, a "baby" designation simply means that a product is optimized for extremely sensitive skin. It is safe for use on babies but can also be a treatment or luxurious skin treat for anyone who has sensitive skin.
Skin protection is the primary use of calendula baby cream. Specific ingredients are bound to vary by manufacturer, but nearly all of these creams are made up of intensely moisturizing elements, often including essential oils, natural fats and smoothing agents such as honey. The primary purpose of most calendula baby cream products is to seal in moisture and help the skin stay soft, supple and protected from outside elements. It can be smoothed all over a baby's body, even on the face and sensitive diaper area.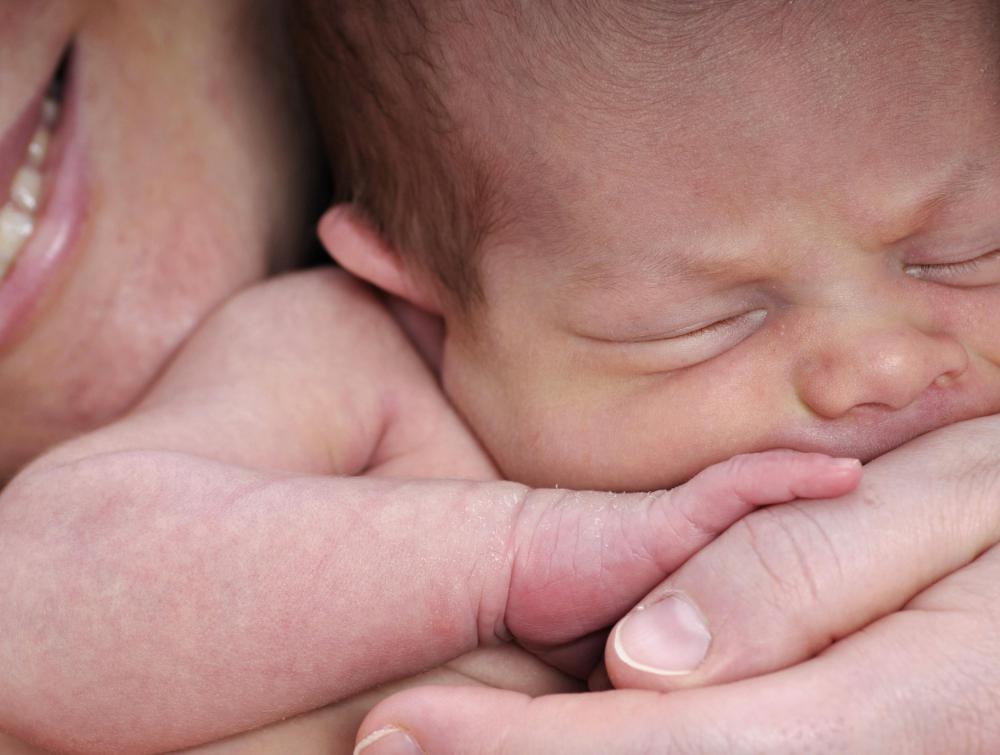 One of the things that sets calendula baby cream apart from regular baby creams and lotions is that it has healing properties. The cream gets its name from calendula extract, a botanical compound that is well regarded for its ability to improve skin defenses, heal inflammation and promote healthy cell regeneration. This extract makes the cream a great choice for treating many skin irritations.
Calendula baby cream is commonly used on babies who have eczema, diaper rash, or cradle cap, which is a dry skin condition that emerges along a baby's hairline. Parents or caregivers rub the cream directly onto the affected areas as needed for the condition to dissipate. Even if the cream itself is not capable of curing a skin inflammation, it often relieves a lot of the attendant pain. This can soothe an irritated baby, often promoting restful sleep and preventing re-irritation through itching or rubbing.
Many calendula baby cream manufacturers also add aroma therapeutic benefits to enhance the cream's calming effect. Chamomile, lavender and honey extracts are common additions. To be effective for dry, irritated skin, however, these additions usually must be all natural. Sensitive skin usually cannot handle artificial compounds, even if they smell good. For this reason, calendula baby cream usually carries only a subtle, natural scent, even if it is labeled as "aromatherapy."
Calendula cream can be used to treat and prevent some types of diaper rashes.

Calendula baby cream is mainly used to treat dry skin.

Calendula baby cream is commonly used on babies who have eczema.