What Are the Steps in the Financial Aid Process?
The financial aid process has several steps. A student must first apply for aid by completing the required forms. In the United States, students fill out the Free Application for Federal Student Aid (FAFSA). Students can also complete any required applications for additional aid. In some cases, a student will have to prove the information on the FAFSA is correct, and then he will receive an aid report, which will help his school determine the appropriate amount of aid.
The first step in the financial aid process for United States students in a higher education program is completing the FAFSA. Students can submit the FAFSA starting on January 1st of the year they will begin school. A student will have to fill out the application for every year she remains in school and wants to receive aid. The FAFSA examines a student's income as well as that of her parents, if the student is a dependent, to determine if she is eligible for grants, loans, or work study.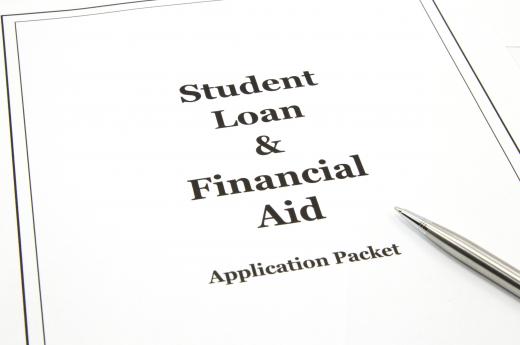 Other steps in the financial aid process include applying for any outside aid, such as private scholarships, aid offered by the school, or state aid. Some states in the United States also offer grants or loans to students whose income falls below a maximum amount. Private scholarships are available from a number of institutions, from large private corporations to community groups. It's in a student's best interest to research and apply for as many outside scholarships as he can.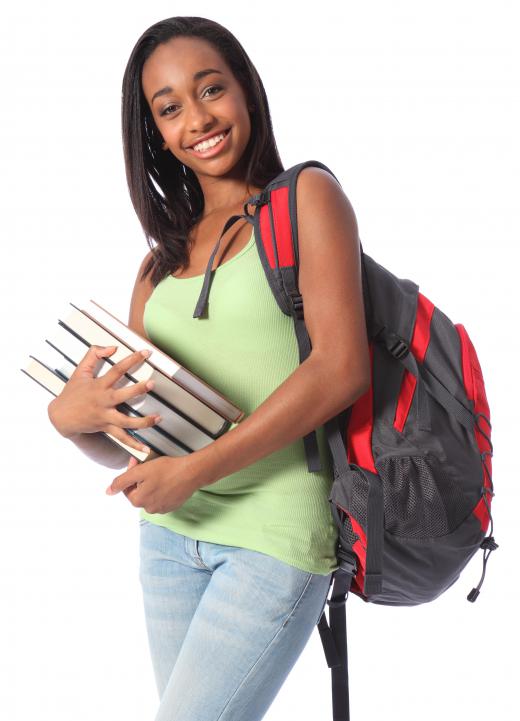 Some students may need to verify their data on the FAFSA before they receive a student aid report or find out how much aid they qualify for. Verification is an important step in the financial aid process, as it confirms that a school or the government isn't awarding money to a student who actually doesn't need it. Tax returns or bank statements may be needed to verify the data.
After a few weeks, a student will receive a Student Aid Report (SAR), which contains the data the student put on the FAFSA and calculates what that student's expected family contribution (EFC) should be. The SAR goes to the financial aid office at the student's selected schools, which use it to determine an appropriate award.
The next step in the financial aid process is receiving an award letter from the school. A student may get grants, loans, or work study. She may additionally receive need or merit-based scholarships from her school. Students who are still deciding which school to attend can use the award letters to help make their final decision. If a student ends up receiving a private scholarship, that may change the amount of aid he receives from the government.
AS FEATURED ON:
AS FEATURED ON:






By: mybaitshop

A student loan and financial aid application.

By: Darrin Henry

It's usually in a student's best interest to research as many scholarship opportunities as possible.