What Are the Pros and Cons of Bespoke Gifts?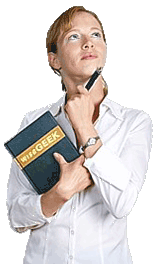 Bespoke gifts, also referred to as customized gifts, can offer the recipient a uniquely designed present that is personalized for him. These types of gifts may be handmade with the recipient in mind, expressing the thought and sentiment of the giver. Giving bespoke gifts can be costly, however, if customized by engravers or custom specialty stores. Depending upon the type of gift, the item may also take a considerable amount of time to design.
Many individuals have a difficult time choosing a gift for a loved one or close friend, especially for a special occasion. Some gift givers believe ordinary, store-bought gifts do not suit the recipient and prefer something more extraordinary. For those who want to express a particular sentiment or have their gifts customized, bespoke gifts are a unique choice.
Bespoke or customized gifts can be created for any occasion or individual. Handmade presents are often chosen to show the recipient that special care and effort was put into creating his unique gift. A handmade bespoke gift might include a scrapbook, a poem, or a knitted sweater. A sweater or scarf that has been custom made for the recipient might also include his initials monogrammed on the front.
Not all bespoke gifts have to be homemade, however. Many companies and specialty shops customize gifts for almost any occasion. Such gifts include personalized stuffed animals and baby blankets for infants and children, customized picture frames, and personalized keepsakes such as engraved key chains and plaques.
Most people who receive bespoke gifts feel special because they recognize the thoughtfulness behind the items. For the gift giver, this is a major advantage because he knows his gift will be appreciated.
Bespoke gifts can be more expensive than generic presents. In some cases, having a customized gift created can be more expensive than choosing an ordinary store-bought gift. For instance, a custom oil painting created from a photo will cost much more than simply having the photo enlarged and placed in a nice frame.
In some cases, having a custom gift created can be time consuming. For those who need to select a last-minute, unique present, the bespoke gift might take too long to create. If the personalization is incorrect or some other error occurs, there could be further delay in receiving the order. All things considered however, many people would agree the advantages of bespoke gifts outweigh the negative aspects.


Woman holding a book