What are the Early Symptoms of Multiple Sclerosis?
Early symptoms of multiple sclerosis include things such as extreme fatigue, blurred vision, muscle weakness, trouble with balance or coordination, memory problems, or uncontrollable muscle movements, among others. It is also common to experience numbness or tingling sensations in the limbs, as well as inexplicable pains. These early symptoms of multiple sclerosis can and do vary from person to person, so if one starts to suspect that these symptoms are indicative of multiple sclerosis, it is important to visit a doctor right away.
Issues with the muscles are often some of the first indicators and early symptoms of multiple sclerosis. This will often present as lack of balance, an inability to perform coordinated activities that one used to perform well, inexplicable muscle weakness that appears in one or more areas of the body, or uncontrollable muscle spasms or tics. Many people also have trouble walking or will find that they have developed an uneven gait. As the disease progresses, partial muscle paralysis may begin to appear. Another one of the early symptoms of multiple sclerosis may present as an inability to handle heat or cold, and some symptoms may appear to worsen if the individual is extremely hot or extremely cold.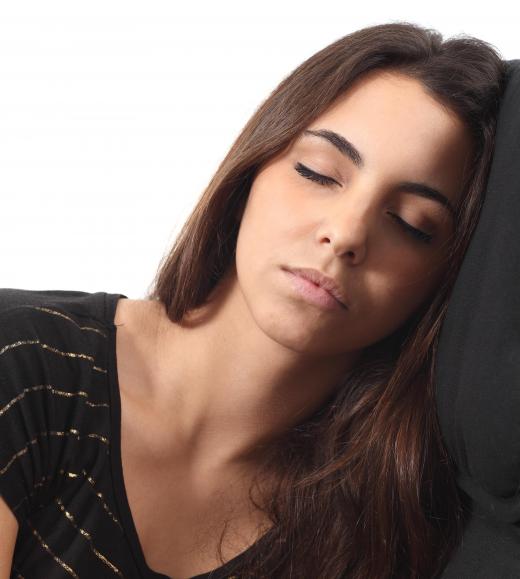 Vision problems are also common early symptoms of multiple sclerosis. This may include blurred or double vision, as well as issues with depth perception, which can also lead to more trouble with balance and coordination. Some people also experience uncontrollable movements in the eyes, like the muscle twitches mentioned above. Nausea may also be one of the early symptoms of multiple sclerosis, but this can have dozens of causes, so it is important to note additional symptoms as well. Take notice of everything that seems strange or slightly off, and mention it to the doctor so he or she can make an accurate assessment and diagnosis.
Other early symptoms of multiple sclerosis are somewhat less common; these also include issues with muscle control and may lead to slurred speech, trouble swallowing, or incontinence, among others. In most cases, though, these symptoms do not appear until the disease has progressed further. Each person's experience with this disease is different, and some people experience a number of these symptoms, while others do not experience any at all. The symptoms associated with the disease are caused when the myelin, or the protective coating around nerves in the brain, is worn away over time.
AS FEATURED ON:
AS FEATURED ON:






By: Antonioguillem

Extreme fatigue and muscle weakness may be early symptoms of multiple sclerosis.

By: Doreen Salcher

Trouble with balance and blurred vision are early signs of multiple sclerosis.

By: Simone van den Berg

A person with multiple sclerosis may experience tremors in the hands and feet that make movement and grip difficult.

By: designua

Multiple sclerosis is a disorder that arises when an individual's immune system attacks the myelin sheaths surrounding axons in the central nervous system.