What are the Different Work-At-Home Nursing Jobs?
Work-at-home nursing jobs often require nursing qualifications, which means that they can pay much more than many other work-at-home jobs. Often, a nurse may provide medical advice over the phone or may direct patients to an appropriate medical facility. Nurses who work from home sometimes performing medical transcription work, although this work does not always take full advantage of their nursing skills. It is also possible to telecommute as a nursing case manager, although this type of job is not always offered as a telecommute opportunity. Sometimes, with appropriate qualifications, other arrangements can be made for work-at-home nursing jobs as well.
One of the most common types of work-at-home nursing jobs is usually referred to as telephone triage. Professionals in this field often work for health care facilities and need enough knowledge to determine if the person on the phone is in immediate need of medical assistance. This job requires good interpersonal skills and the ability to understand people who are in distress, which can be difficult over the phone. As such, this is likely one of the more difficult work-at-home nursing jobs.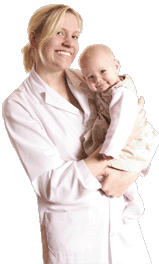 Medical transcription can make a great work-at-home nursing job for people who like working primarily with documents. Transcription of this type often requires special certification. Nurses who do not wish to interact with patients or have many medical responsibilities may find that medical transcription is a great fit and use of their skills.
Nursing case managers can often work from home, although these professionals typically must interact more with a health care system, so they must often leave their homes or work in an office as well. At least partially, a case manager is often able to telecommute. In some case, full work-at-home opportunities may be found.
One of the problems with work-at-home nursing jobs is that they do not always utilize a nursing degree fully or in its intended capacity. In some cases, the degree is used to add credibility to the nurse's other work rather than as certification that enables him or her to perform that work. For example, many writing jobs require that the writer have experience in the field in which he is writing, so a nurse might be able to perform work writing articles about nursing or giving written advice about nursing from home. A nursing blog or video channel supported by advertisements might also be a sustainable source of income for a person who wishes to work from home. These opportunities do, however, require skills that are not taught in nursing school, so it is a good idea to make sure that the job is a good fit before applying.
AS FEATURED ON:
AS FEATURED ON:






Doctor with a baby