What are the Different Ways to Remodel a Small Bathroom?
There are a number of ways to remodel a small bathroom and make it look bigger, as well as become more functional and easy to move around in. It is best to begin by determining the specific areas that may need to be changed or updated, and to carefully determine the budget; remodeling even a small bathroom can be expensive. A change as simple as paint color can change the look of a bathroom, or a complete remodel where flooring and fixtures are replaced as well can make a much larger impact.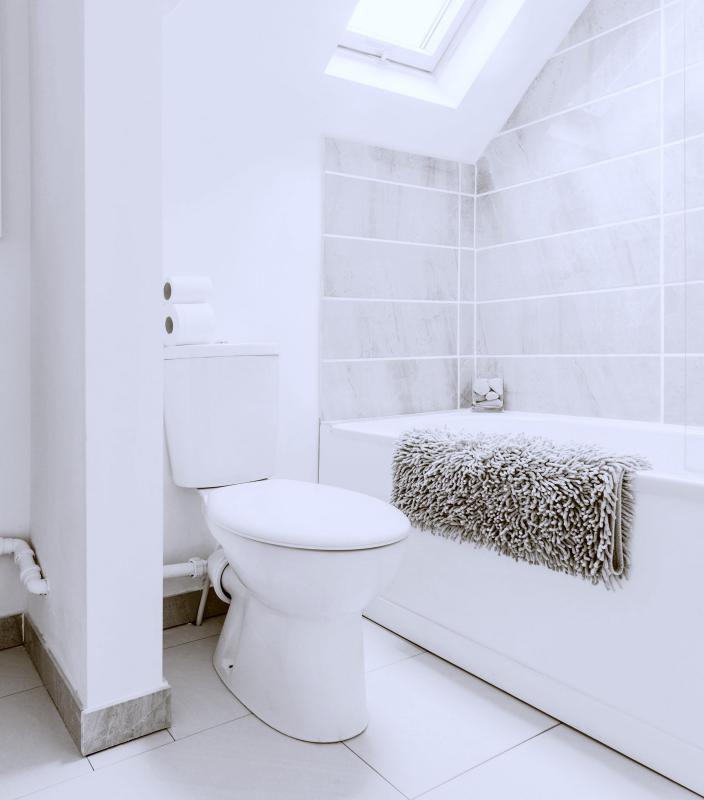 When trying to remodel a small bathroom, one of the best ways to do it is to try to maximize space, and to create the illusion of more space in the room. Choosing light-colored wall coverings or paint, as well as pale tile for the floor or areas around the sink or shower, can make a room look bigger. Darker or brighter colors may be used for accessories, but in general it is best to keep the color palette light, serene, and neutral in a small bathroom.
Lighting is also a good place to invest some money when deciding to remodel a small bathroom. Lighting fixtures mounted above a sink or recessed into the ceiling can make the room appear larger and brighter without taking up any space in the room. Using a large mirror in a small bathroom can also be a great way to reflect light and make the room appear larger; some people also choose to use a series of small mirrors around the room for a more interesting look.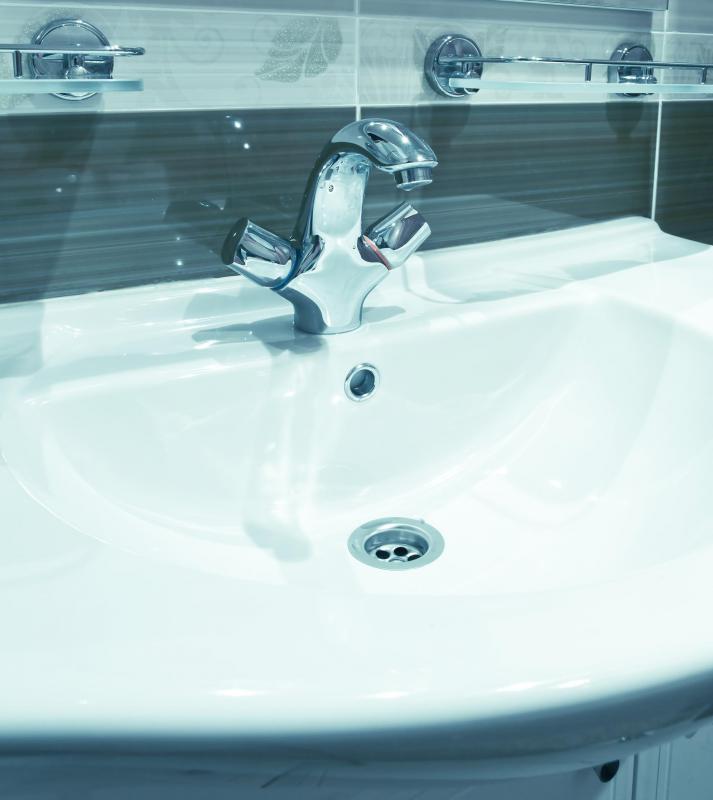 Another option to remodel a small bathroom is to replace old fixtures with smaller, more updated ones. A large tub could potentially be replaced with a stand-up shower stall, or even just a smaller, more modern tub. Another option is to replace a large vanity sink with a smaller pedestal sink; this is a fairly simple process, and is one of the best ways to make a small bathroom look much bigger. In addition, try to remove clutter from the bathroom as much as possible. Clean rooms will always look more spacious than cluttered rooms, so if possible, try to store rarely used items in a linen closet, inside or outside the bathroom, or install flat cabinets into the wall in order to store items that need to be accessed more frequently.