What are the Different Types of Vinyl Blinds?
Blinds are a kind of window covering that have vertical or horizontal slats. This means that not only can the blind be moved up or down—or side to side, if they're vertical—but also the slats can be slanted in different directions, allowing maximum light, blocking the light and providing privacy, or letting in varying amounts of light to different parts of a room. This level of control makes blinds different from shades, which are solid material that can only be moved up and down. Blinds can be made from a variety of materials, including metal, wood, fabric, or vinyl.
Vinyl blinds can cost less than wood blinds, but be equally effective. In order to combine the look or wood with the easy care option and decreased cost of vinyl, some manufacturers have a "faux wood," "wood grain," or otherwise named product that attempts to capture the look of wood with vinyl slats. Vinyl blinds can also prove more durable than metal, particularly in the bathroom, for example, where rust can be an issue with metal blinds. They are also easy to clean and are available in a variety of colors.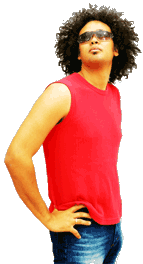 Vinyl blinds are available in both the vertical and horizontal forms. When the slats are thin, they may be called mini blinds or even micro blinds. There are also vinyl blinds that are of the type referred to as "solid blinds," which roll up, rather than lift with a cord, like horizontal slats, or pull to the side with a wand. This is another way of conceptualizing the window shade. There are also blinds with a cordless lift and even motorized controls that can be put on a timer or operated remotely.
One of the attractions of the vinyl blind is the ability to combine it with other window-decorating features for a variety of looks. For example, multiple sets of blinds can be mounted on a single headrail. This provides even more flexibility in adjusting the light to be just how you want it. A blackout privacy liner can be mounted along with the blinds, which can assist in providing privacy as well as darkening the room when either is desired.
The color of cloth tapes used in horizontal blinds may be chosen to accent the slat color, or several slat colors can be combined in a single blind. Also available are vinyl blinds with textures or patterns, which further expands your options. A fabric edge band can be added, and the vinyl blind can be paired with a valence or cornice as well. Specialty shapes, such as a stilted arch, can be ordered for windows with unique configurations.
AS FEATURED ON:
AS FEATURED ON:






Man with hands on his hips