What Are the Different Types of Venture Capital Software?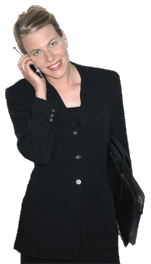 Venture capital is a pocket of financial services that provides financing to start-up companies. The nature of this business is risky. The businesses that are funded may not have generated profits, and the technologies or products that are being developed may be unproven. Acquiring the appropriate venture capital software can help financiers to organize and streamline the steps involved in extending capital to a new company.
Private equity and venture capital are sometimes grouped under the same category, and so the software solution may be appropriate for both. The right product may also come under an even broader branding, such as investment management or alternative management software. A key is to find a product that allows investment professionals to focus on clients and investment opportunities, while the technology solution streamlines back-office tasks and makes the business run more smoothly. Back-office operations could include accounting, human resources, and administrative activities.
Before a venture capital firm can finance a start-up business, it typically raises money for an investment portfolio from investors. Software programs may support the money-raising process. This organization process can help investment managers to see at a glance how much money has been committed in comparison with what is needed to shut the fund and begin investing. Investors do not always provide the entire financial commitment in one payment, and so this monitoring process can display the different stages of an investor's promise.
A type of venture capital software will help industry professionals uncover opportunities to provide capital for an early stage of financing, such as a series A round. Certain programs are designed to support the due diligence process when evaluating possible investments, which leads to greater transparency to extend to potential clients. A venture capital software solution may also help to assess risk in a start-up business before any investment is made.
Fees charged to investors by venture capital firms are typically a percentage of total assets committed to a portfolio. Venture capital software may provide some type of fee modeling for the management team to replicate. The program may also support the timing, size, and manner of distributions made to investors when profits are reaped by selling a portfolio business. When it comes to billing or recording profits from an investment, a venture capital software program should reduce or eliminate any mistakes.
Financial statements may be maintained on venture capital software. A program may facilitate the communication of monthly, quarterly, or yearly statements to investors. Certain programs may be able to help financial performance in some instances.
Businesswoman talking on a mobile phone