What Is a Series a round?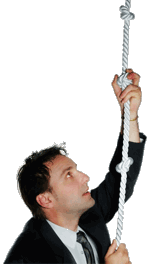 A series a round is an offer to investors with an interest in a company to buy shares that will help the company finance growth operations. This is a private stock offering, not a public one, and may raise any amount, although typically companies aim for at least two million United States Dollars (USD) to make the venture profitable. The company uses these funds to finance operations over the course of several months or years so it can start to build up a more reliable revenue stream.
When a start-up company first seeks seed capital, it starts with inside investors, including the partners and their family members. These parties can invest time as well as other resources in getting the company off the ground so it can start to build up revenues. As it grows, it needs access to more funds, and can consider several rounds of venture capital financing, where it offers private shares to raise funds.
The first such round is the series a round. The term refers to the type of stock venture capitalists receive in exchange for their investment; it puts them first in line for profits once the company starts to grow large enough. In addition, they can convert their series a shares into common stock if the company decides to make an initial public offering, as well as in certain other situations.
Investors in a series a round hear about the shares through soft referrals. The company does not advertise and instead relies on word of mouth among investors and friends of the company to generate buzz. The investors are typically more advanced players in the investment field who are willing to act as angel investors on the series a round. They understand the risks associated with their investment, and are aware that the company many not be able to get off its feet, in which case they will take a loss.
This private offering may be the subject of media discussion, especially after the series a round is complete. Other companies and the financial media may have an interest in how much money the company was able to raise, and what it plans to do with those funds. It could make a public announcement, a potentially savvy investment move to let the general public know how much confidence investors have in the company. Raising a lot of money indicates high interest and confidence levels, in contrast with a low turnout for a series a round.
Man climbing a rope