What Are the Different Types of University Degree Requirements?
In order to successfully earn a degree from a university, it is necessary to complete all the university degree requirements. In addition to maintaining a predetermined grade point average, some university programs also require candidates to complete an internship, master a foreign language and develop a portfolio that demonstrates their abilities.
Universities typically have a pre-determined list of requirements for students seeking an associate's, bachelor's or master's degree. Completing a set schedule of classes while maintaining a grade point average at or above a certain level are common requirements. Classes are typically a mixture of general studies, such as English, math and social sciences, combined with specialty classes covering the students' major, specialty or area of concentration.
Some universities require that students study at least one foreign language in order to graduate. Typically, students must also complete an economics class and a public speaking or communications class. Many universities also require all students to pass classes on the national history of the country where the university is located. Demonstrated computer literacy is also a standard requirement at many universities, and students who are lacking skills can often take non-credit courses through the university in order to master the required skills.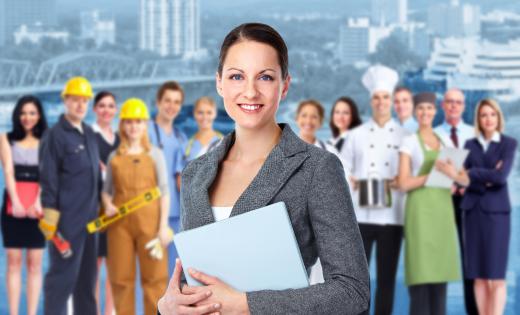 Internships offer students hands-on experience, along with a job reference in their chosen field. Many university programs mandate students complete at least one semester of an internship, which can be a paid or volunteer position. A certain number of college credits are typically tied to internships, and the universities that require them typically offer students assistance in locating acceptable positions.
University degree requirements for graduation often require students in certain majors to complete portfolios. The portfolio is used to demonstrate the students' cumulative knowledge in a particular field. Typically, advertising, art and multimedia students are required to have a portfolio of their work. The portfolio project can be used to quickly demonstrate a student's weaknesses and strengths, as well as prepare students for the internship and job application process.
To obtain bachelor's or master's degrees, many university degree requirements often mandate that students demonstrate their expertise in a particular area by writing a thesis or dissertation. Many colleges also require students who have been out of school for an extended period of time to refresh basic skills, such as biology or algebra, before they will be accepted into a program which leads to earning a degree.
Some university degree requirements must be met upon entry or application to a university. To practice law in the United States, a juris doctor degree is required. In order to enroll to receive the specialized legal schooling, university degree requirements typically state that the applicant must already possess a bachelor's degree.
AS FEATURED ON:
AS FEATURED ON:






A man graduating from university.

By: Kurhan

In many postgraduate programs, participation in one or more internships is a requirement for graduation.