What are the Different Types of Thermage® Treatments?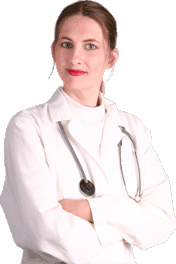 Board-certified plastic surgeons provide non-surgical Thermage® treatments on many parts of the body. The radio-frequency emitting wand uses variable sized tips. Each group of tips are color-coded for a specific skin area and deliver a measured amount of heat at predetermined depths, which penetrates the collagen layer of the skin. These cosmetic enhancements are performed on an outpatient basis in the physician's clinic, regardless of what area of the body receives Thermage®.
Thermage® treatments performed with green tips typically focus on the thin, delicate skin around the eyes, lips and hands. While the skin's surface is cooled, radio-frequency pulses produce heat in the dermal skin layer. The heating process causes collagen fibers to contract and this action produces skin tightening. The effect is also believed to encourage the body to build new collagen, providing longer lasting results. Treatment of the eye area minimizes sagging eyelids and undereye bags as well as the fine lines and wrinkles referred to as crow's feet.
Treatment of the face and neck areas generally involves using a group of blue tips, which measure about 1.0 centimeter (cm) in diameter. The non-invasive cosmetic surgery begins after application of a special grid that correlates with the size of the wand tip. Thermage® treatments of the face typically reduce forehead creasing and the lines around the mouth, along with tightening the skin around the nasolabial folds, chin and neck. As the skin tightens, the natural contours of the jaw and chin become more defined. The subtle face lifts individuals obtain from Thermage® treatments reportedly last one to five years, depending on the rate of skin aging.
Plastic surgeons may use larger 3.0-cm tips for energy pulses applied to the thicker skin of the arms and legs. Thermage® treatments to these areas are designed to tighten the loose skin associated with weight loss or aging. Physicians use the yellow, 16-cm tips for sculpting of the abdomen, buttocks and thighs. Treatments in these regions generally tighten the sagging skin associated with love handles or pregnancy, and persons having what physicians consider grade one and two cellulite may achieve a smoother, more uniform skin appearance.
Unlike other non-surgical therapies, Thermage® treatments generally require only visit. Depending on the area of the body receiving treatment, a session typically lasts 20 minutes to two hours. Patients report little to no discomfort from the radio-frequency pulses though physicians may provide a mild analgesic. Individuals receiving the cosmetic therapy usually return to normal activities within 24 hours.


Nurse