What are the Different Types of Sports Orthotics?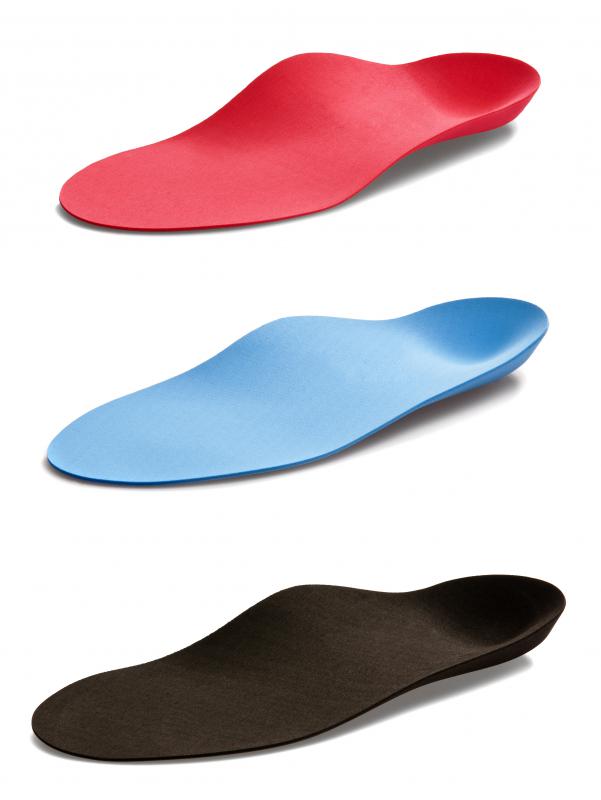 Sports orthotics are a tool used by podiatrists to correct structural problems that can occur in the feet. These problems can cause additional issues in joints and muscles higher up the body. For example, it's not uncommon for an athlete with a collapsed arch to experience knee pain due to the extra strain being put on the joint. There are several different types of sports orthotics including rigid, soft and semi-rigid. The type that will be most beneficial for a particular athlete depends on his or her condition.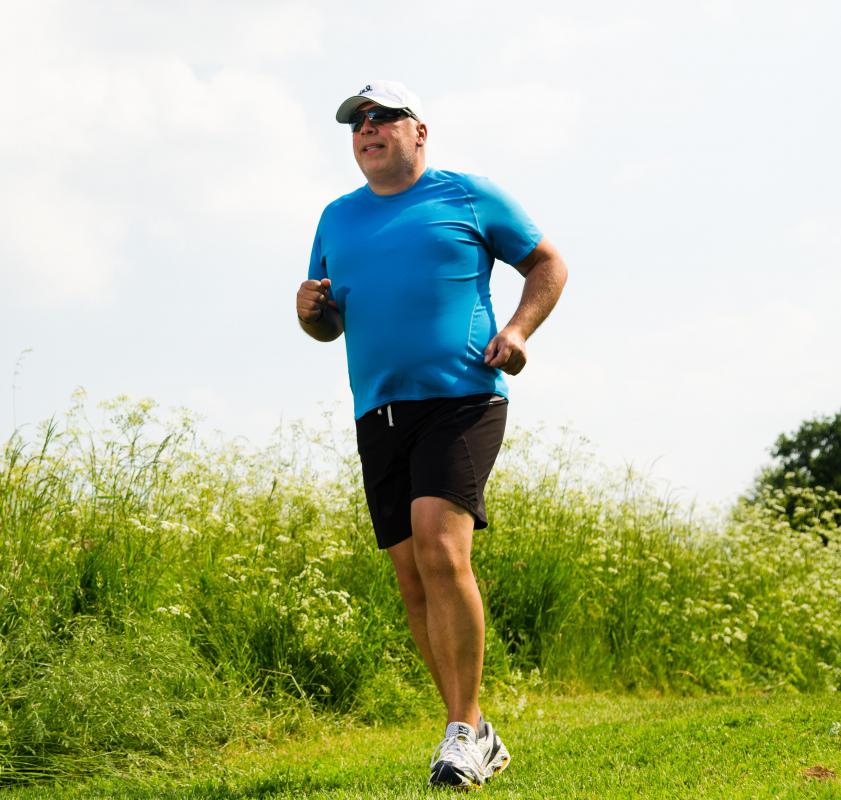 Rigid orthotics are commonly used when an athlete has a problem with pronation. Flat feet orthotics, as they are sometimes known, provide support for the arch of the feet, which can then help the structural alignment of the leg. As the name suggests, rigid orthotics don't have as much flexibility as other types. Rigid orthotics are also often used for people who have legs that are different lengths.
Soft orthotics don't provide the same corrective stability as rigid orthotics but are used for a different purpose. The primary goal of soft sports orthotics is to provide a cushion in order to reduce the force transmitted through the lower limbs. A great amount of pressure is placed on the knee, hip and ankle joints during each step &madash; especially while running. Soft sports orthotics can help to reduce this.
Semi-rigid sports orthotics are somewhere between the two other types. While they can provide a certain level of support for a fallen arch they are mainly used to aid the balance of an athlete. In many cases, semi-rigid orthotics will be designed with a particular sport in mind. Although it's possible to buy any type of orthotic over the counter, it's nearly always best to consider buying custom orthotics, which have been specifically designed for an athlete's feet.
Plantar fasciitis is a problem that occurs on the soles of the feet. When the band of tissue that runs along the bottom of the foot becomes inflamed it can cause pain. Often this pain is worse in the morning and in the worst cases can make walking extremely difficult. Plantar fasciitis orthotics are sometimes used to attempt to correct this problem as a potential cause is that the arches of an athlete's feet have collapsed. Although there is inconclusive evidence that this can help the problem there is little doubt that it reduces the pain for some people.
Shoe insoles.

Orthotics in shoes can reduce the risk of injury while exercising.

Plantar fasciitis is an injury that occurs on the soles of the feet and can require orthotics to treat.