What Are the Different Types of Social Work Degree Requirements?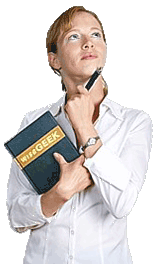 A degree in social work prepares students to work in a variety of jobs that help people improve the quality of their lives. Social work degree requirements vary somewhat from program to program, and depending on whether the degree is on the undergraduate or graduate level. All social work degrees will include both classroom instruction and fieldwork.
Social work degree requirements for undergraduate students often include general education or liberal arts courses, especially in liberal arts colleges and universities. These may include basic courses in arts and humanities, sciences and math, and often take the first two years of a four-year degree. Once these requirements are fulfilled, the student is eligible to begin courses in social work.
The third year of undergraduate study is mostly comprised of coursework and observation. Courses in social work may include sociology, child welfare services, gerontology, methodology and research, among others. Then students may begin practicum or internship work in a variety of settings, such as adoption agencies, schools, hospitals and clinics, or other places that employ social workers. In 2011 in the US, accredited social work bachelor's degrees require a minimum of 400 supervised hours of fieldwork. Most undergraduate degrees in social work are generalist degrees, meaning they do not allow students to declare a specialty within the field of social work, but expose students to all different types of work.
Graduate social work degree requirements, however, usually involve declaring a specialty, such as children and families or gerontology. A specialized master's degree in social work is generally required for people who want to work in educational or medical settings. This type of degree program usually lasts at least two years and requires at least 900 hours of supervised fieldwork. A doctorate degree in social work allows a person to be a professor or instructor of social work.
In addition to fulfilling social work degree requirements, fully qualified social workers need to gain licensure or certification. This usually requires the applicant to pass a test and to complete two years or 3,000 hours of supervised work. Prospective social workers should check the requirements for licensure in their state or country.


Woman holding a book