What Are the Different Types of Science Degree Programs?
There are basically as many different science degree programs available from various schools as there are disciplines within the field of study. Many of these curricula award a student who completes them with either an undergraduate or a graduate degree, depending on the level of studies pursued. These science degree programs are offered by a number of different types of institutions, including colleges and technical schools which can offer traditional classes and online curricula. A wide range of subjects can be pursued at these locations, including traditional sciences such as astronomy and chemistry, as well as innovative fields like Artificial Intelligence (AI) and cybernetics.
Science degree programs are typically available at numerous levels, to help students prepare for working in different fields. Undergraduate degrees such as an associate's or bachelor's degree are offered by many colleges and technical schools. These programs are often meant for students who wish to work in practical fields in which they apply the information gained while in school. Someone interested in working as a computer engineer or programmer, for example, might pursue this type of degree.
There are also numerous science degree programs offered at higher levels, intended for students interested in receiving a master's or Doctor of Philosophy (PhD) degree. These higher levels of education are often preferred by students who wish to work primarily in research positions, especially those in the development of experimental technologies and the creation of new theories. A decade of education in total may be required for this type of degree and graduate schools can be found at numerous universities.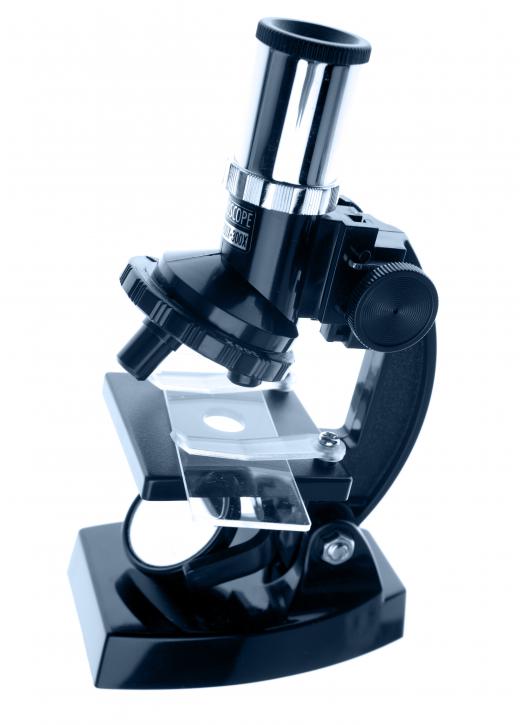 Some science degree programs are available online, through colleges and technical schools that offers these courses. Distance learning has become much easier for students and teachers through the development and proliferation of the Internet. Classes can be attended online, allowing students to view lessons presented in real time, or to watch videos and other materials to simulate a traditional learning environment. Even graduate classes are available through these science degree programs, which often focus on independent study and presentation of research and new ideas.
The subjects in which students can attend science degree programs are numerous; many colleges and universities provide dozens of curricula for students to focus on. Traditional sciences that have existed in one form or another for millennia, such as chemistry, astronomy, and medicine, are available at these schools. There are science degree programs in which students may begin with a general subject, such as physics, and then pursue higher levels in more specific fields like astrophysics. Some courses are available at universities that focus on developing areas that continue to break new ground such as robotics, AI, and genetics.
AS FEATURED ON:
AS FEATURED ON:






By: KaYann

Chemistry students must complete lab work to earn their degree.

By: Les Cunliffe

A microscope, which is used by many different types of scientists.

By: corepics

Engineering degrees require creativity and a firm grasp of math and science.