What Are the Different Types of Physician Career Opportunities?
While many people think of a physician as someone who works in a medical office and sees patients each day, there are actually many different types of physician career opportunities. While many of these opportunities still involve treating patients, some involve working with the scientific community, in management positions, and other positions that require little to no interaction with patients. Some opportunities, such as management positions, require years of experience, while others may be ideal for entry-level physicians.
General physician career opportunities that involve patient interaction are the mot common types of opportunities. These can include working as a private practitioner, in a group with other doctors, or in a hospital either in the emergency unit or on one of the specialty floors. Nurses typically staff other facilities, such as nursing homes and kidney dialysis units, but these facilities still require doctors to be on-call and make rounds several times a week.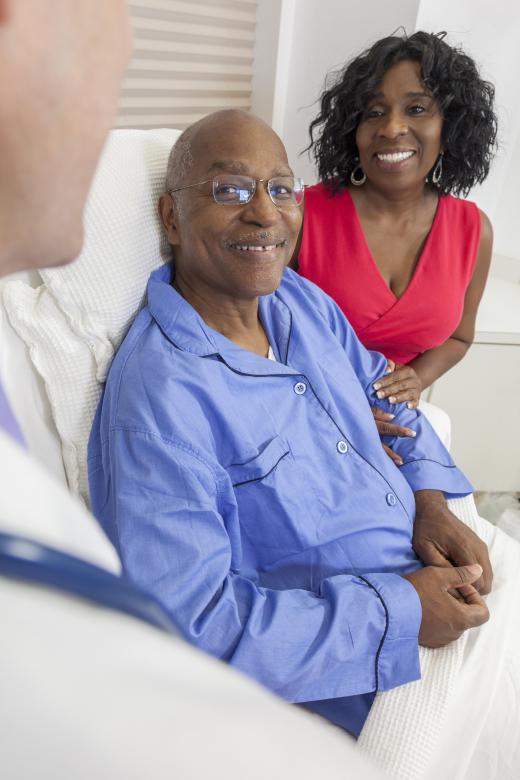 For doctors who choose to specialize in a particular field of medicine, there are numerous physician career opportunities. Specialties include pediatrics, gastroenterology, obstetrics, and physical rehabilitation or sports medicine. Typically, in order to specialize in a particular field, physicians must attend certain courses during their medical training. Some doctors, however, can gain enough on-the-job experience over the years to enable them to go into a specialty.
Physician career opportunities that do not involve as much patient interaction include working in an office setting as a health care manager or in a laboratory setting performing research. Hospitals and other medical facilities often hire experienced doctors to manage different areas of the facility. Pathology, or the study of diseases and how they effect the human body, is a field that allows doctors and scientists to work together to identify new threats and discover new medications. Another option for experienced doctors is working alone or on a team to develop new medical tools and devices.
Some physician career opportunities involve volunteer work. Although these are typically unpaid positions, they can lead to other career opportunities. Volunteer physicians may work in clinics in their own country or travel to other countries as part of an organization designed to bring doctors to places where medical care is not usually available. Those who work closer to home can choose to volunteer while working full or part time, while those who travel further typically do not hold paying positions at the same time.
For those who would rather not work in the medical industry at all, there are still several physician career opportunities available. Some may choose to work as a medical writer, either working on articles for magazines or books for consumers. Another option is working as a medical consultant for television shows and movies to ensure that the material is as close to accurate as possible.


By: Monkey Business

Physicians work in offices or hospitals and in primary care or specialties.

By: Shakzu

A sports medicine physician may treat sports-related knee injuries.

By: spotmatikphoto

Inpatient physicians, also called hospitalists, spend at least 25 percent of their time treating hospitalized patients.

By: Tyler Olson

Kidney dialysis units will employ physicians and other medical personnel.