What are the Different Types of Patio Furniture?
Patio furniture is popular for homes of all sizes. It comes in every material and style imaginable, but most patio furniture has two characteristics in common: durability and weather-resistance.
If the home's patio is completely outdoors, without a cover or awning, the homeowner will probably favor all-plastic and treated metal furniture. These varieties of patio furniture are resistant to most kinds of weather, including downpours, hot sunshine, and even snow. On the less expensive end, molded plastic tables and chairs are available everywhere. The chairs are usually stackable for convenience, and they come in a variety of colors and styles.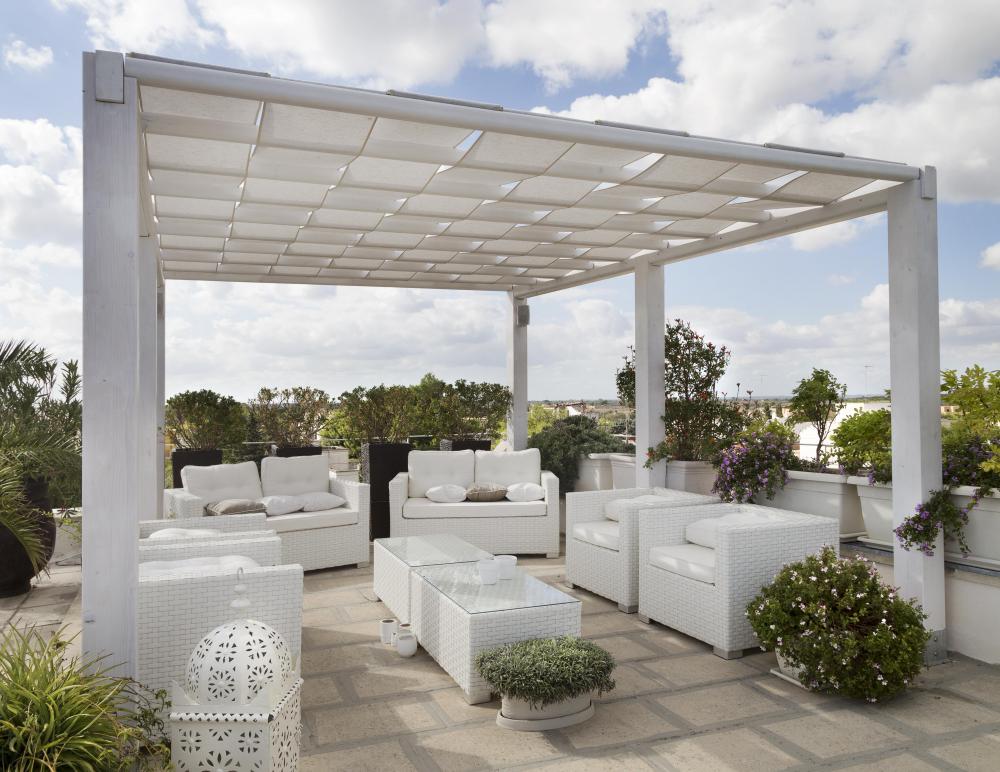 Patio furniture sets of tubular metal are also popular. These are more expensive than the plastic sets, but also more durable, and the chairs may be cushioned. The tables may have an umbrella in the middle to provide shade. These sets also come in many patterns and styles - some with a frosted tempered glass table. Tubular metal patio furniture is also widely available - even at the supermarket!
Find out how you can save up to $257/month with these easy tools.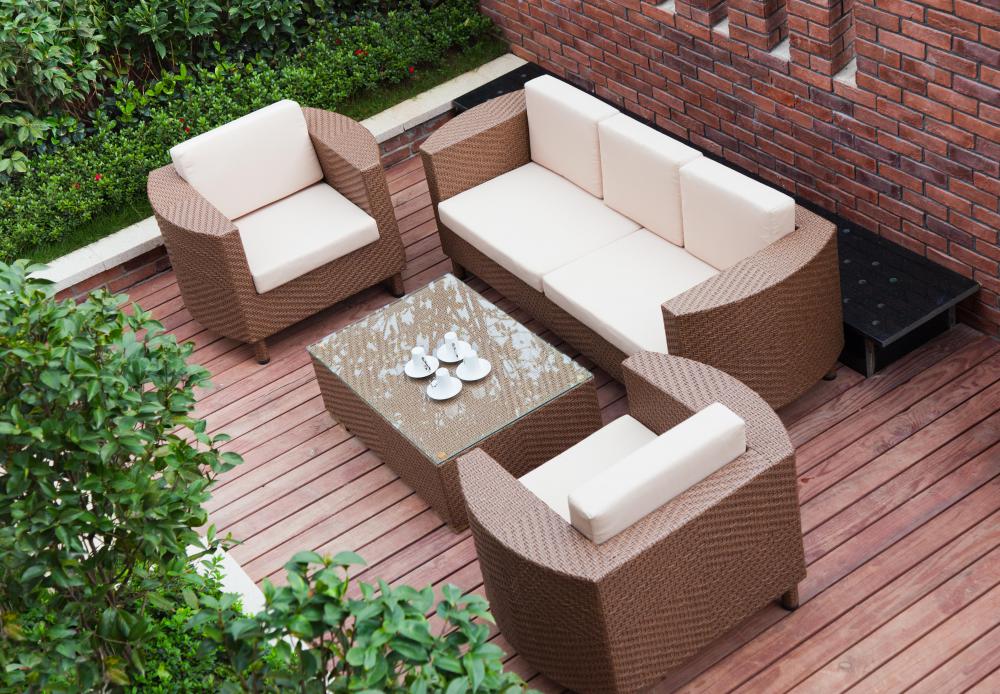 Wrought iron patio furniture may be the most familiar. It is also the most expensive. Wrought iron must be kept painted to ensure its weather resistance, so maintenance adds to its expense. Chairs, love seats, tables and more are available in wrought iron. Its main advantage is that it is practically indestructible and will hold people of any size.
Some homeowners have hammock stands on their patios, and many have swings or gliders with shades overhead as part of their patio furniture.
For patios with some covering or those that can be completely closed off from the elements, wicker is a popular choice for patio furniture. It is moderately priced, lightweight, sturdy and attractive. It can be used in a natural color, but will also accept spray paint for decorator colors. Seats are usually cushioned, and wicker chairs, love seats and sofas are all available.
Wooden patio furniture may be used outdoors, but is generally preferred for patios with some cover, as well. It has most of the same advantages as wicker, but is a little heavier and more durable.
A homeowner considering buying patio furniture should always comparison shop for the best price, taking into account what kind of furniture he wants, where it will be used and by whom. This will help him make the best decision.