What Are the Different Types of Online History Degree Programs?
Among the many online history degree programs, there are variations both in the types of history covered and the level of the degree. It is very rare to see reputable higher-level online history degree programs, but at the undergraduate level, there are many programs available. Additionally, it is sometimes possible to take some courses online with campus-based classes as well, which can be a good solution when a suitable fully online program cannot be found. As most of the degree programs of this type are offered at the undergraduate level, there are usually not highly specific degrees offered, but a program can focus on a specific type of history if the student elects to steer his or her courses in that direction.
One of the major distinctions between online history degree programs is the level of the degree. Undergraduate degrees are by far the most common, but master's degrees are available as well. Doctorate degrees are not offered online in most cases, in part because teaching and research using university resources are a major part of degrees at this level. Various certificates and non-degree programs in history are also offered at online institutions, particularly in niche topics, which may be more economical and valuable than a true college degree in certain situations.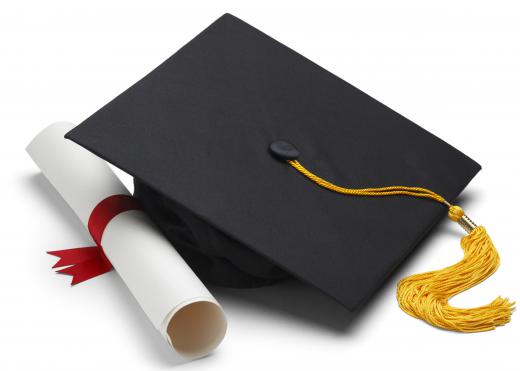 History itself can be divided up in a number of ways depending on perspective. Some types of online history degree programs cover only one of these subsections of history. Military history, American history, and art history are all examples of online history degree programs with very specific foci. Some of these types of history, such as art history and natural history, are usually offered by other departments. Even so, these can still sometimes be usefully incorporated into a history degree.
The way in which the courses are taught can also make a difference in online programs. Courses that primarily focus on video lectures are very different from those that involve some form of discussion. More broadly, online history degree programs can be divided between those programs that are equivalent to a traditional college degree and those that are not.
Undergraduate degrees in history, whether taken online or on a campus, are almost never more specific than the simple discipline of history. The focus in these programs, be it on a decade, area, or social group, comes from the student's interest in these topics. Online history degree programs are sometimes even more general than those taken on a campus, because the availability of courses may be lower. Even so, a general education in history can be obtained from many online education institutions.
AS FEATURED ON:
AS FEATURED ON:






By: pixelrobot

Some online degree programs cover specific areas like American history or military history.