What are the Different Types of Modular Chairs?
Modular design creates highly versatile furniture than can be configured in a variety of ways. The ease of use makes modular design a popular style for basic home and office furnishings. Modular chairs often feature the ability to remove or adjust parts to fit the users need. Whether in the garden, pool area, study, or office space, modular chairs can go a long way to making the life of the user more comfortable.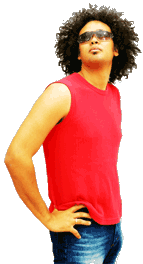 One of the most common places to find modular chairs is in the garden or on the patio. Lounge chairs typically offer several different configurations to allow for comfort and relaxing activities. Many modular lounges feature an adjustable back that can elevate the sitter from a flat position all the way to a fully upright one. Some also feature movable foot rests that can be adjusted for greater comfort. Modular lounge chairs are useful for sunbathing as they allow the user to remain comfortable while soaking up rays.
In the office, modular chairs are often helpful when dealing with large computer stations. For those who must spend long hours sitting at the computer, adjustable seating can prevent back or neck strain and ensure proper posture while sitting. Many modular chairs built for the office employ removable arms, adjustable seat and backrest height. Some also have an optional adjustable lumbar support, to prevent lower back injury and improve overall seating position. Removable parts such as armrests can allow for greater flexibility with workplace environments, and can save much needed space in crowded and busy offices.
Modular chairs do not only offer variations for individual comfort. Their easily removable or interchangeable parts can greatly aid in efficient seating configurations for parties or gatherings. Modern design has adopted the principles of modular chairs to create artistic, flowing sectional seating that can be configured in endless variations. In addition, the basic form of modular chairs is usually simple and standardized, making them easy to stack and store with minimal space usage.
To purchase modular chairs, consider visiting furniture stores that specialize in modern design. Custom-design houses will also be likely to have the ability to create modular furnishings that exactly suit the needs and space requirements of individual customers. While the chairs may at first seem somewhat industrialized and built more for function than form, discerning customers may be surprised by the artful simplicity of the design. Whether for a patio dining set, busy office locale, or even as a modern art centerpiece, modular chairs can make the job of space-saving seating a snap.