What Are the Different Types of Medical Laboratory Assistant Jobs?
The individuals who are in medical laboratory assistant jobs are part of the healthcare industry. These individuals have a primary function to support more senior medical staff members. The different types of medical laboratory assistant jobs include careers in general medical settings or in specialized fields, such as dentistry.
Medical laboratory assistant jobs might be entry-level positions at health clinics, at research facilities or in other healthcare settings. When a recent graduate begins early in a career, this role might be to support other staff members, including physicians, senior laboratory staff members and patients. Tasks involved with medical laboratory assistant jobs might be somewhat logistical at times, because professionals in this area might be expected to organize billing documents and perform other administrative functions at times. As a result, a familiarity with billing solutions and other software applications is helpful, but professionals might also be trained to use such programs.
Under the supervision of more senior staff, individuals in medical laboratory assistant jobs might also participate in performing patient tests. The results of such procedures might lead to further treatment, which might also involve these assistants. Tasks that medical assistants might be permitted to perform include extending urine or blood tests to patients. Assistants, who might also be called technicians, might need to examine the results and make an assessment. These professionals also might be expected to enter findings into a database to be further reviewed by physicians or other senior personnel.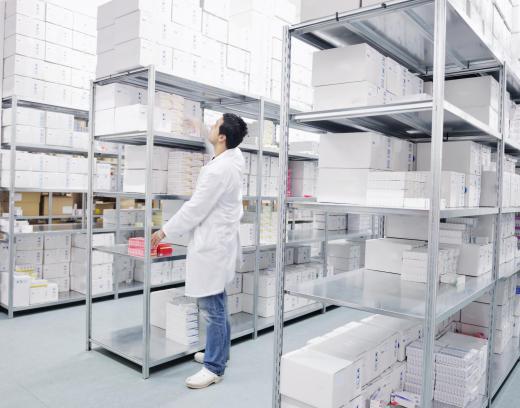 It should be expected that medical equipment must be used and maintained by individuals who are in laboratory assistant jobs. Precise functions might extend to cleaning equipment and tools and preparing these items for subsequent usage. Equipment might need to be tested to ensure that it's working properly by the personnel in these roles.
Dental medical laboratory assistant jobs also are available. To be hired in this segment of the healthcare industry, individuals must receive some training about how to use dental equipment that is part of the laboratory environment. At the discretion of the dentist, professionals in dental medical laboratory assistant jobs might be able to perform certain tests on patients and might administer X-rays, for instance.
People in dental assistant roles might be trained to support traditional dentistry or orthodontic work. Outside of the office environment and in laboratories where certain dental products might be constructed, assistants might support the repair and creation of these dental items. Some dental school training is likely to be necessary to obtain these positions.
AS FEATURED ON:
AS FEATURED ON:






By: auremar

The healthcare industry has many laboratory assistant jobs.

By: .shock

Medical laboratory assistants may be tasked with maintaining inventory and ordering supplies as needed.