What Are the Different Types of Medical Industry Jobs?
Just as there are diverse opportunities for doctors, there are also numerous types of medical industry jobs for those with interests in nursing. Anyone wanting to focus on patients dietary needs may choose a job as a nutritionist or dietitian. Individuals who want less direct contact with patients may choose a laboratory position, such as that of a technician or technologist. There are also administrative medical industry jobs, such as those of billers and secretaries, that are available for those who do not want to be involved in providing patient care.
Most people are likely aware that nursing is a common segment of health care systems, but fewer may be familiar with the diversity in this area of the medical industry. A certified nurse aide (CNA), for example, is a position that involves helping patients complete daily tasks, such as bathing, eating, and changing positions if they are bedridden. CNAs generally work under the discretion of a registered nurse (RN), who not only has to meet educational requirements but who must also pass a licensing exam. RNs usually perform a wide range of duties to promote healing and prevent against illnesses. Nursing positions that are defined by the working environments include occupational health nurses and home health nurses.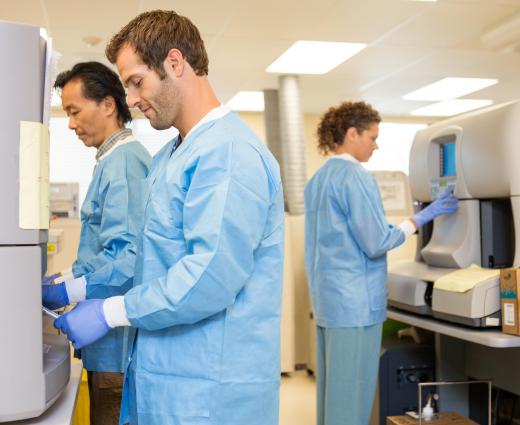 Dietitians and nutritionists are medical industry jobs that focus on what and how patients eat. Although there are some differences between the two positions, many of the overall duties are the same. These professionals tend to help people make the proper food choices given their circumstances, which may include dealing with medical conditions such as diabetes and pregnancy or lifestyle issues such as age or strenuous athletic demands. Dietitians, however, are sometimes closely involved with the feeding of people, whereas this is not a common duty for nutritionists.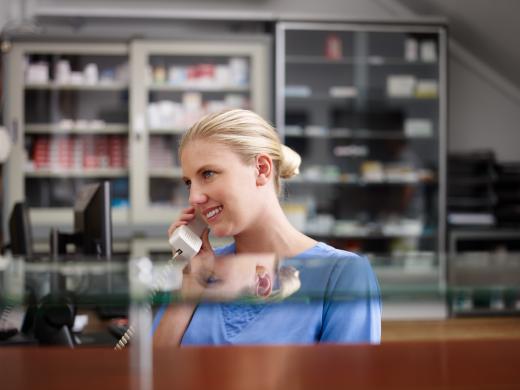 Clinical laboratories provide medical industry jobs. Positions within these facilities commonly include medical technicians, who conduct tests on bodily fluids and prepare the results for doctors. These individuals often work under medical technologists, who have the ability to perform more complex testing and tasks such as developing cultures and cross matching blood samples for patients needing transfusions.
A significant portion of medical industry jobs involves duties that are not directly related to patients' health and wellness. Facility administrator positions are one of them. People holding these jobs bear the responsibility of managing facilities such as hospitals, rehabilitation centers, and clinics. Their duties include tasks such as preparing facility budgets, recruiting staff, and implementing various policies and programs.
Other administrative medical industry jobs are held by coders and billers. A medical coder is a person who assigns a code to products and services used by patients so that a valid claim for payment can be created. Medical billers are the individuals who help health care providers get paid by engaging in tasks such as creating and issuing invoices, handling billing disputes, and communicating with insurance companies.
Individuals looking for clerical medical industry jobs may consider becoming secretaries. The role of medical secretaries generally involves providing administrative support to a health care professional or for a facility. Although they perform some of the same tasks as other secretaries, such as typing, answering phone calls, and managing records, medical secretaries are often required to have some specialized skills. These may include knowledge of medical terminology and strong transcription abilities.
AS FEATURED ON:
AS FEATURED ON:






By: Tyler Olson

Clinical laboratories employ medical technicians who conduct test on bodily fluids.

By: diego cervo

A medical secretary would need to have a thorough understanding of medical terminology.

By: Gennadiy Poznyakov

Facility administrator duties include preparing facility budgets, recruiting staff, and implementing various policies and programs.