What are the Different Types of Media Relations Careers?
Media relations careers can take many forms, but they all involve some form of communication and interface with the public. These careers can be spent in a media relations department focused solely within one company, in a company that represents clients outside a specific firm, or on a freelance or work-for-hire basis. Professionals in this field are responsible for a wide range of job duties, including writing, producing public relations and promotional materials, conducting interviews, performing speeches, planning communication campaigns, and managing public perceptions and expectations.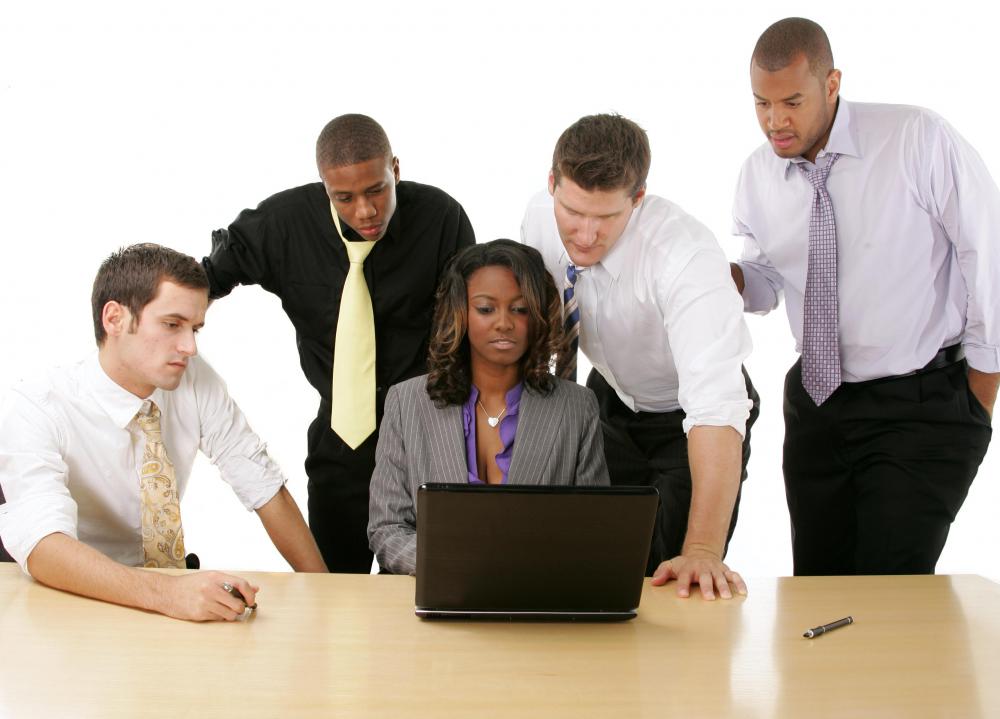 People who are interested in media relations careers will usually begin with education in English, public relations, communications, or business administration. Good writing and speaking skills are essential, as well as project and time management skills, and the ability to influence and work well with others.
One type of media relations careers is in communications, whether for one firm or multiple clients. At entry level, a professional may be responsible for writing copy, speeches, brochures, signs, graphic art, and website content. This career path often leads to directing all aspects of communication, including overseeing writers, artists, the communication materials production process, and communications strategy.
Public relations professionals manage the image and perception of a company or client, by producing speeches and interviews and responding to press inquiries. They control the content and release of communications in print, radio, Internet, television, and other outlets. Those who manage celebrities and sport figures are often called spokespeople or publicists.
Advertising professionals work to create a desire for a brand or product through billboards, television, radio, Internet, and print outlets. A large part of the job entails understanding consumer demands and expectations, and anticipating trends. Entry-level jobs in these fields can lead to an account manager or director-level job, which oversees all aspects of the client or company's image or advertising.
Within these general categories, media relations careers might look quite different as a result of the industry. For example, a public relations specialist in the entertainment industry may make many public appearances and have a different lifestyle than a similar specialist for a pharmaceutical company. Additionally, as a professional advances within a career path, more specialized information and skill may be expected of the person, since he or she will be responsible for a greater portion of the entire media relations process. Media relations careers can take many forms, but all require a certain skill with communication and people management.