What are the Different Types of Mechanic Schools?
A mechanic is a person who repairs and maintains machinery. Since there are many different kinds of machinery and many of those machines are constantly being improved, there is a need for mechanics to specialize. Many employers not only require mechanics who are specialized in their industry, they also require certification. This can be obtained from various mechanic schools, including motorcycle, automotive, diesel, aviation, and marine.
One thing that a person can expect to learn at a motorcycle mechanic school is that this branch of mechanics is not limited to motorcycles. A motorcycle mechanic may repair or service a range of bikes, including scooters, dirt bikes, and 4-wheelers. Sometimes people with these skills are referred to as small motor mechanics. In addition to service and maintenance, schooling may also teach them how to install specialized components and computerized equipment.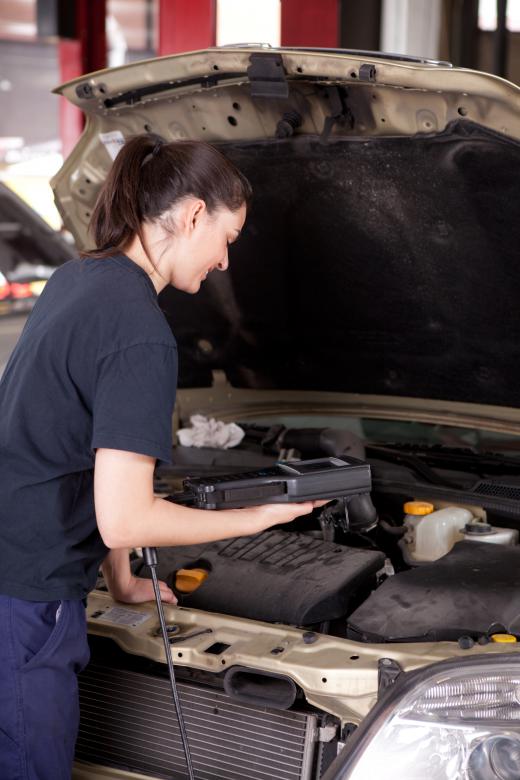 Automotive technology changes steadily, and can be applied in a number of different ways. Two cars can appear very similar but have engines that are built very differently. Automotive mechanic schools teach people how to merge mechanical skills with evolving technology. It also gives those who are interested the opportunity to specialize within the branch of automotive mechanics.
Diesel engines are often considered more durable and efficient that gasoline engines. Having automotive or general mechanic knowledge may not be good enough when a diesel engine needs service. Diesel mechanic schools aim to train mechanics to be specialists in this regard. Students usually learn to work with a variety of diesel equipment, such as dump trucks and forklifts.
Aviation mechanic schools train mechanics to do very important jobs &dmdash; to protect lives that are thousands of feet off the ground. In cars, drivers are oftentimes alerted by a warning light or weird noise and can pull onto the side of the road and call a tow truck. Errors in the mechanics of an airplane are not so easily dealt with. Since so much is at risk in the aviation industry, those who interested should expect most job opportunities to require formal training. In school, future aviation mechanics can expect to have the opportunity to get educated on a range of different aircraft.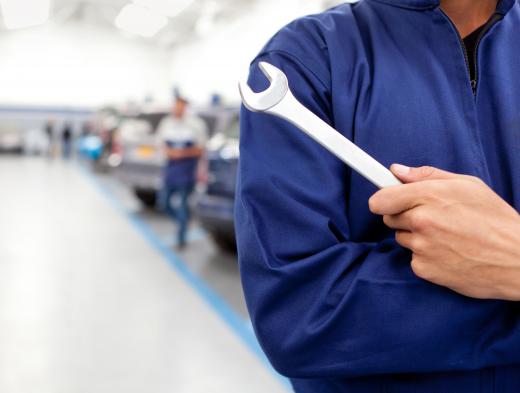 Marine mechanic schools train people on how to service and maintain a variety of water transportation. A marine mechanic may have to work on racing boat, a yacht, or a riverboat. Schooling provides that ability to be versatile. Some marine mechanics schools also teach students additional skills, such accessorizing a boat with modern components.
Mechanics schools tend to offer students the same amenities as other educational facilities. Many mechanic schools offer distance education. This allows people who are not able or not interested in attending school full-time to study at a personal pace in the place that suits them. Financial assistance and job placement services may also be available.
AS FEATURED ON:
AS FEATURED ON:






By: Tyler Olson

Mechanic schools should have equipment students can practice on.

By: Tyler Olson

A mechanic working.

By: albert schleich

Motorcycle mechanics may service a range of bikes.

By: Andres Rodriguez

As there are many different types of mechanics, there are many different mechanic schools.

By: Konstantin Kulikov

Mechanic schools teach the proper use of power tools.

By: fotorf

Mechanical students might pursue careers working in auto racing.

By: sinuswelle

A motorcycle mechanic may service a variety of bikes, including motor scooters.