What Are the Different Types of Life Coaching Qualifications?
There is no such thing as official life coaching qualifications or a government-recognized life coaching certification. For the most part, anyone can be a life coach as long as he or she is capable of listening and communicating with clients in an easy manner. The definition of a life coach differs, but the job is basically part cheerleader and part therapist, and it helps to know a great deal about the problems the client is having. For example, a life coach specializing in wellness might have a related degree. Sometimes people earn life coaching certifications, but the quality of the education given has not been evaluated by an educational institute as of 2011 and may not meet the standards of education that lead to a degree.
It is hard for a life coach to be successful without effectively communicating and processing what clients say. One of the most important life coaching qualifications is the ability to listen. In addition, life coaches typically talk with clients through electronic methods of communication. This means that telephone etiquette and solid writing skills are needed for a life coach to do his or her job well.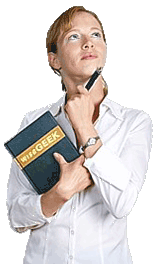 Part of the most important life coaching qualifications is not openly judging clients or, if possible, not judging them at all. The coach should also not let his or her negative opinions of a client or the client's life choices affect the ability to coach. This is a problem doctors and similar professionals deal with; a person must put aside certain feelings to help a client.
Successful life coaches often have to tread a line between being too assertive and too passive. People generally hire life coaches when they want advice and assistance in varying aspects of life. One key life coaching qualification is the ability to balance offering a client direction without making him or her feel overrun. Though the desires of clients vary, some of the most successful life coaches have discovered that a balanced approach of give and take works best.
The lack of official life coaching qualifications is often looked down upon. Some life coaches act very much like therapists, but they have not been properly trained in that area. An inexperienced life coach might severely affect someone's life in a negative way. In addition, a lot of people go into life coaching because the pay is generally far beyond the average wage for a job requiring no formal skills.
AS FEATURED ON:
AS FEATURED ON:






Woman holding a book