What Are the Different Types of Landscape Designer Jobs?
There are several different types of landscape designer jobs. Some of the most common areas include the design of residential property, commercial property, and city parks. A landscape designer may specialize in one area, or she may be able to work with multiple landscape types.
One of the most common types of landscape designer jobs is the residential property designer. In general, the residential landscape designer will work closely with the homeowner to figure out and implement the homeowner's vision for her property. The designer will typically work to make the landscaping both functional and beautiful. For example, she may take into consideration the presence of children or pets and the hobbies of the homeowners. Some homeowners may want a place to plant a vegetable garden, while others may want a tranquil spot to read or do yoga.
A residential landscape designer may also incorporate the amount of maintenance that the homeowner is willing to perform into her design plan. Unlike other landscape designer jobs where the property owner will have a contract company maintain the landscaping, many homeowners will maintain it themselves. As a result, some homeowners may need a maintenance-free design, while others may be willing to put in quite a bit of time to have their yards look a certain way.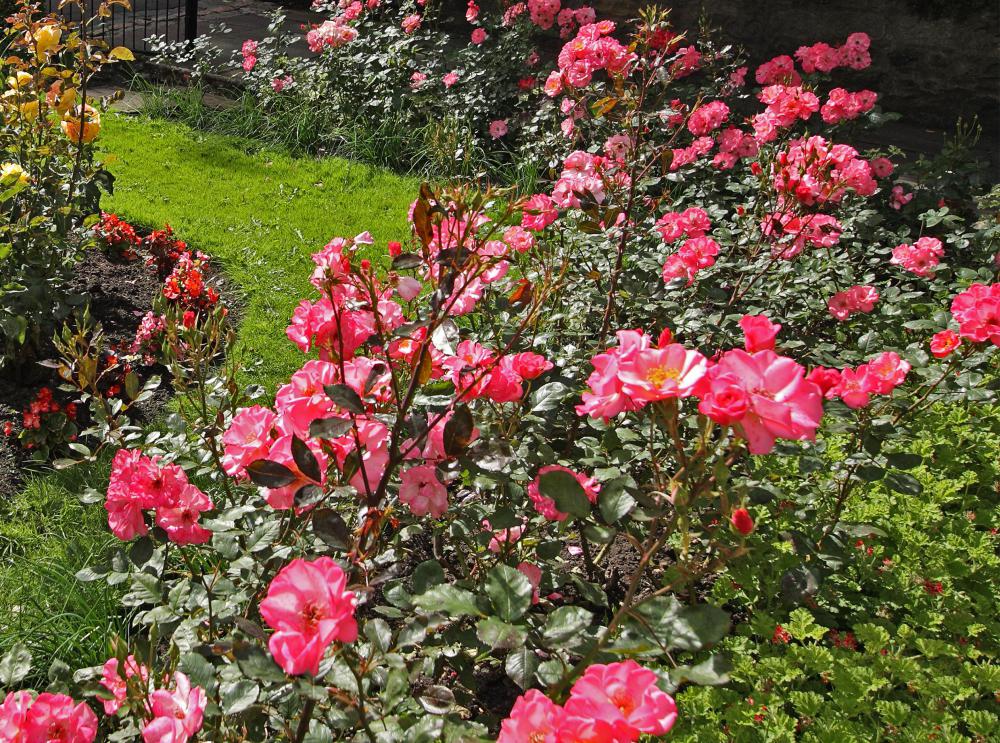 Commercial landscape designer jobs are also quite popular. A commercial landscape designer creates plans for the property surrounding shopping centers, hotels, or restaurants, for instance. She may specialize in one genre of commercial buildings, such as hospitals, nursing homes, or colleges as well.
A commercial landscape designer has certain focuses that are unique from other types of landscape designer jobs. For example, she may need to consider factors such as night lighting. Not only does night lighting provide good aesthetics, it is also important to provide lit walkways from a safety point of view. Other factors that a commercial landscaper must consider are handicap accessibility, convenience for customers, parking lot design, and the functionality of green spaces. For example, if stairs are present, there should also be a handicap accessible sidewalk, and if a bench is located on the grounds for relaxation purposes, it should not be close to a place where employees will be taking their cigarette breaks.
Landscape design for hospitals, nursing homes, and colleges requires a unique set of skills as well. For example, many hospitals, nursing homes, and hospices offer healing or restorative gardens. These gardens might be designed to calm the thoughts of sick patients. College landscape designer jobs are also unique. For example, the landscaper must consider places for students to study, relax, and play. They might also consider factors such as the proximity to wireless Internet access and night lighting.
Other interesting landscape designer jobs include those for the designs of city parks. Parks can be designed as active or passive parks. Active parks could include the design of sports fields, exercise trails, and dog runs. Passive parks might have areas to read, relax, or eat lunch. The designer usually considers the needs of the community and works closely with city leaders to create an appropriate design. In many cases, the design of a park can boost the number of visitors to a particular city, causing it to grow economically.
In addition, many city parks include zoos and botanical gardens. These facilities usually require in-depth knowledge of native plants. Such a detailed focus may force the designer to select each plant and the placement of those plants with care, much more so than she might otherwise do.
By: alinamd

Residential property designers are a type of landscape designer.

By: JulietPhotography

Landscape designers may be hired to develop green spaces for public use.

By: JulietPhotography

Landscape designers might work specifically with flowers.