What Are the Different Types of Inpatient Procedures?
Inpatient procedures are types of medical procedures that require a patient to be admitted to the medical facility for at least one night. Examples of inpatient medical facilities include medical hospitals, nursing homes, and psychiatric hospitals. Many different types of procedures may be performed at these facilities, from surgeries to psychiatric treatments. Inpatient stays can range from one night for minor surgeries and illnesses to many years for nursing home patients.
While more and more types of minor surgeries can now be performed at outpatient centers, there are still numerous different types of more complex procedures that require admittance to a hospital. Open-heart surgery, knee or hip replacements, organ transplants, and other surgeries that require careful monitoring or a long recovery time are a few examples of inpatient procedures. In some cases, even a minor surgery that would usually be performed on an outpatient basis requires admittance to the hospital if the patient is at a high risk for post-operative complications.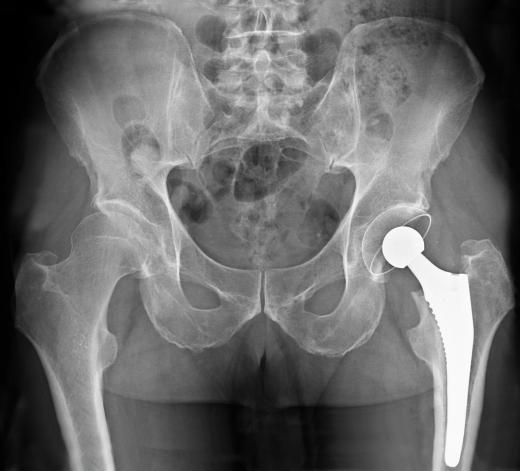 Although surgical patients make up the bulk of inpatient procedures, non-surgical conditions may also require admittance to a hospital. Patients with severe pneumonia, for example, may need to have fluid withdrawn from their lungs or receive respiratory treatments several times a day. Other types of illnesses, such as the flu, need to be treated with intravenous fluids. Pregnant women may be admitted to the hospital for monitoring if complications arise.
Nursing homes are another common place where inpatient procedures are performed. These facilities are designed for those who need monitoring or treatment 24 hours a day for an extended period of time. Although elderly patients make up the bulk of the residents, younger patients who require extra care may also be admitted to a nursing home. Procedures performed include physical therapy, providing nutrition through a feeding tube, and caring for severe wounds.
Psychiatric hospitals and facilities perform inpatient procedures as well, although they typically use mental health tools to help a patient recover from or learn to live with a psychiatric condition. While the majority of the procedures focus on talk therapy and the use of medications to control the condition, in some cases electroshock therapy or other physical interventions may be used. Patients may spend anywhere from a few days to several years in a psychiatric facility. Those with severe mental illnesses that present a danger to society may even spend their entire lives in a psychiatric hospital.
AS FEATURED ON:
AS FEATURED ON:






By: NICOLAS LARENTO

Hip replacement surgery is an inpatient procedure.

By: emiliau

Inpatient procedures can include talk therapy at a psychiatric hospital.

By: ShpilbergStudios

Intravenous fluids can be given as part of an inpatient procedure.

By: jovannig

Both surgical and non-surgical procedures make up inpatient procedures.