What are the Different Types of Home Surveillance Equipment?
Many homes today are closely monitored by security surveillance systems. These systems provide safeguards against intrusion by quickly alerting law enforcement of potential crimes. Typically, home surveillance equipment includes an array of cameras, monitors devices, motion sensors, alarms, and lights. These accessories are integrated into a complete system to provide real-time monitoring of a household.
Setting up a home surveillance system takes proper planning and organization skills. Professional companies can assist with this process, but most modest systems can be configured by a homeowner. The first element to consider is the overall budget for the system. Home surveillance equipment ranges from a few hundred US dollars to many thousands.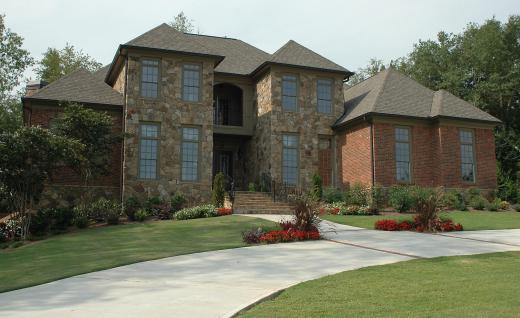 The first ingredient to effective home security is a motion sensor. These sensors are special devices that are used for triggering alarms, videos, or lights when an intruder attempts to infiltrate a home perimeter. Most home surveillance systems include motion sensors on doors, windows, and exits. This form of home security equipment is typically inexpensive and simple to configure.
An alarm system is a more advanced form of home surveillance equipment. This system includes multiple motion sensors and sophisticated alarms that are typically placed in a house. The alarm system can be configured with automatic monitoring from local police departments, which provides added comfort for many homeowners. This monitoring process is offered as an additional service, which typically includes monthly service fees and maintenance support.
Another form of home surveillance equipment is a small alarm-based motion detector. These alarms can be plugged into wall sockets or powered by a small battery. When the motion sensor detects movement, a radio wave is sent to the alarm, which triggers an alarm. The alarm motion detector is a good method of pre-warning.
Sensitivity and placement are two important considerations when setting up alarm motion detectors. These sensors detect any movement and should be mounted away from trees and higher than the reach for small animals. Additionally they include a sensitivity adjustment that can be used to limit the range of motion that will be monitored.
Video surveillance is more robust method of home security. This type of home surveillance equipment requires special cameras, monitors, and computer equipment. A video surveillance system allows the homeowner full visual security over the entire home. Cameras can be positioned in each room and at external exists to give a complete view of the protected area.
AS FEATURED ON:
AS FEATURED ON:






By: itsallgood

Home security systems can be costly, but they are usually worth the investment, especially in nicer homes that are prime targets.

By: Giuseppe Porzani

Home surveillance cameras may be used to monitor areas inside or outside of a home.

By: Devyatkin

Webcams may be used for home surveillance.

By: Kenishirotie

The main console of a home security system typically features a keypad allowing homeowners to enter a code to turn the system on and off.

By: Brian Jackson

A motion detector can alert homeowners that someone is trying to enter the home.