What Are the Different Types of Hinged Shower Doors?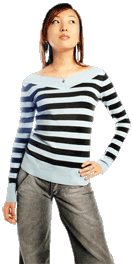 Although there are many different styles of hinged shower doors, varying in size and design, the basic differences are in design and material. There are two types of design: framed and frameless. A framed shower door has trim hardware along the edge, while and a frameless shower door has none. A frameless shower door is suspended by two or three small hinges to create a visually unobtrusive walkway to the shower. The doors themselves are usually made of glass or acrylic, which is sometimes called plexiglass.
Glass and acrylic both have their advantages. Glass is considered a more upscale material than acrylic, but acrylic products aren't prone to chipping or cracking. Acrylic is typically lighter than glass and puts less strain on the hinges and frame of the shower door, so acrylic doors can be easier to install.
Both glass and acrylic can be frosted or patterned. In some cases, only a decorative trim door is etched, but the entire door can be frosted for more privacy. Some buyers prefer frosted or patterned glass because smudges and residue are less visible on these doors. Clear glass doors are somewhat more difficult to keep clean, but they are preferable if the tiling work or plumbing fixtures of the shower are meant to be displayed.
Frames for shower doors are made from a variety of metal alloys, from stainless steel to brass. The finish of the frame typically matches the other bathroom fixtures, like the shower and sink faucets. A frameless door allows an uncluttered view of a shower with beautiful decorative tile and fixtures, but framed doors are the usual choice for showers that are simple and practical.
The type and size of the shower dictates the size and shape of the shower door. Shapes include corner, tub and shower combination, neo-angle, single walk-in, and double walk-in. There are also curved showers that require curved shower doors. Both framed and frameless hinged shower doors, in both glass and acrylic, are available for all types of shower arrangements.
Large home improvement stores typically carry several types of hinged shower doors, but some less common shapes or brands must be purchased at specialty stores or through an online or catalog retailer. Some companies specialize in custom made hinged shower doors and enclosures. These are typically very expensive and take several weeks to manufacture.
Woman with hand on her hip