What Are the Different Types of Herbs for Stress?
In an effort to find relief from the stresses of the fast-paced modern world, many people turn to herbal remedies. The use of herbs for stress is quite popular, although it remains a bit controversial in some medical circles. While herbs such as chamomile, rosemary, and St. John's wort have been reported by many to reduce stress levels, some medical professionals argue that there is not enough scientific evidence to support these claims. Passion flower, licorice root, and lavender are also commonly used herbs for stress. Patient education is key when using herbs for stress, and any questions or concerns about the benefits or risks should be discussed with a doctor or other qualified medical professional.
Chamomile and rosemary are popular choices when considering the use of herbs for stress. The herb known as chamomile is thought to work by relaxing the body and restoring the physical and emotional balance necessary in order to deal with the everyday stresses of society. Possible side effects of chamomile include menstrual changes, hoarseness, or allergic reactions. Rosemary is believed to relax the muscles and improve blood flow to the brain. Side effects of this herb may include vomiting, kidney damage, or miscarriage.
St. John's wort is arguably the most popular stress-relieving herb. Some studies have shown that the consistent use of St. John's wort may be at least as beneficial, if not more so, than more traditional medications at treating major depressive illnesses. Valerian may be taken along with St. John's wort if insomnia is caused due to stress. Some of the possible side effects when taking St. John's wort include weight gain, vivid dreams, or headaches.
Passion flower and licorice root are frequently used as herbs for stress management. Mild sedative effects are attributed to passion flower, making this a popular herbal choice for those who suffer from anxiety issues. Side effects may include drowsiness, dizziness, or irregular heartbeat. Licorice root may help to calm the mind and provide the energy necessary to cope with stressful situations, although it may lead to side effects such as high blood pressure and fluid retention.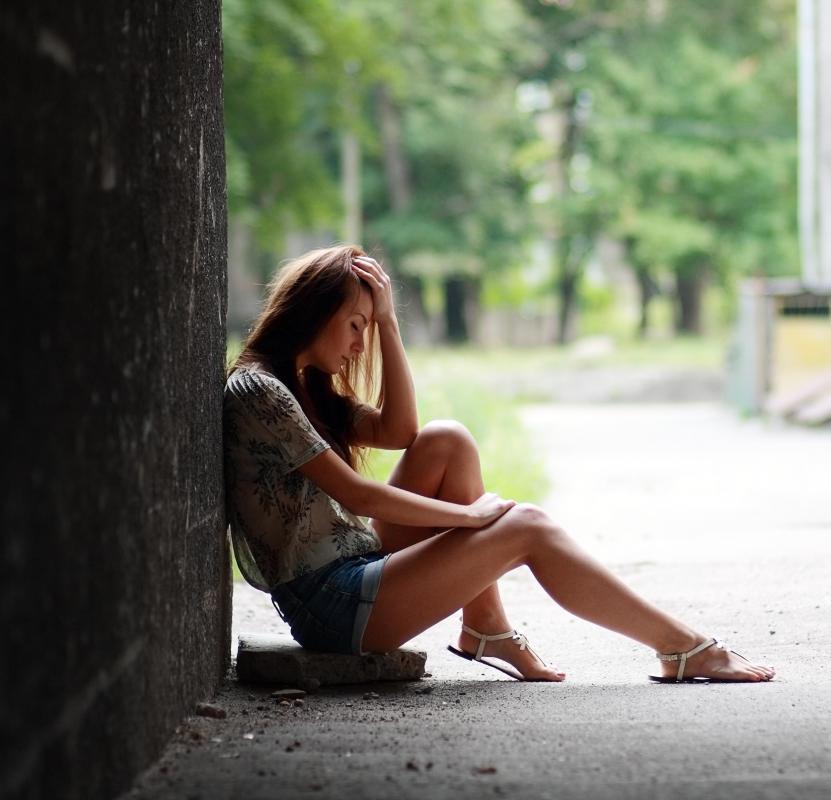 Lavender has long been among the most commonly used herbs for stress. This type of herbal remedy is thought to work in many ways, from helping to balance hormones to reducing irritability. Many also believe that lavender helps to calm the mind and promote a restful night's sleep. Possible side effects of lavender include headaches, constipation, and increased appetite.
St. John's wort, which is often used for stress.

Licorice root can be used as an herbal treatment for stress.

Valerian is often taken with St.John's wort to treat insomnia caused by stress.

Chamomile tea is a mild relaxant that can help relieve stress and anxiety.

Although many people use herbs to alleviate stress, the practice remains contentious among some medical professionals.