What Are the Different Types of Herbs for Pain?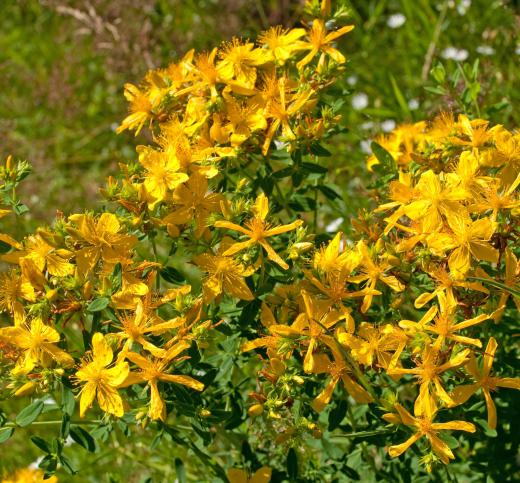 Consuming herbs for pain is a possible alternative to traditional over-the-counter and prescription medications that are used to relieve pain and discomfort. There are a great number of herbs that have been traditionally used for a variety of different types of pain. Feverfew is a popular herb for muscle aches and migraines, while ginger, capsaicin, and turmeric may be used to reduce the discomfort of arthritis. St John's wort is often used topically to reduce the pain of rashes and burns.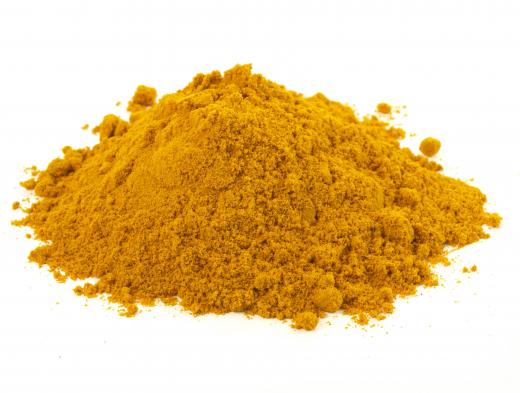 Feverfew is an herb that features small, daisy-like flowers with white petals and yellow centers. It has been used historically for a number of different types of pain, including arthritis, muscle aches, menstrual pains, and even migraines. With its strong, bitter taste, this plant cannot be consumed in tea like many herbs. Instead, the leaves are eaten directly, often in a salad, in order to mask the strong taste of the plant. Three to four leaves per day are recommended as an effective daily dose of feverfew. Leaves can also be soaked in warm water to create a bath for sore muscles that may help to relieve some types of pain.
Arthritis is a common source of pain for many individuals, and there are a number of herbs for pain that can help the inflammation and discomfort associated with this condition. Ginger is thought to be effective for fighting arthritis pain as it can reduce inflammation. Capsaicin, the chemical in hot peppers that makes them spicy, is also thought to be effective against arthritis pain as is turmeric, a spice usually found in the kitchen.
St. John's wort is a popular herb for pain that can help remedy external discomfort. It can be made into an ointment or oil and can be rubbed into the skin affected by bruising, burns, sunburn, or rashes. This herb is thought to accelerate the healing process as well as to reduce the pain of these conditions. This herb for pain is also popular for its ability to fight depression and anxiety.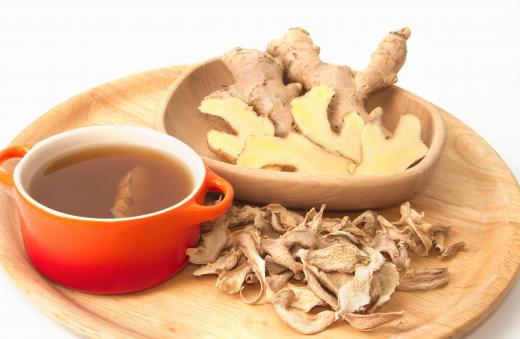 It should be noted that herbs for pain are not always scientifically proven to work and that reports concerning most of these effects are based on traditional use and anecdotal evidence. Different individuals may experience various results and effectiveness with these remedies. Also, many herbs for pain can have side effects or may interact with prescription drugs, so a doctor should be consulted before any herbal regimen is started.


By: M. Schuppich

St. John's wort, which can help with pain.

By: Kasia Bialasiewicz

Turmeric, which is often used for pain.

By: atoss

Capsaicin, a chemical that gives red peppers their heat, can be used to relieve pain.

By: overcrew

Feverfew is an herb that has been used to relieve menstrual pains.

By: praisaeng

Ginger tea can alleviate joint pain and inflammation.