What Are the Different Types of Graduate Trainee Programs?
Various types of graduate trainee programs prepare postgraduate students and recent graduates for careers. Some graduate trainee programs, such as internships and teaching assistantships, are a critical part of a student's academic program while in other cases, they are established by government agencies, non-profit organizations and private businesses to recruit, observe and train candidates for high-level positions. While in these programs, trainees have the opportunity to gain work experience while also being supervised and mentored by more experienced academics and professionals. Many participants in graduate trainee programs find that listing graduate trainee experience on their resumes or curriculum vitae (CVs) can greatly enhance their job prospects.
Perhaps the best known type of graduate trainee program is the internship. In many postgraduate programs, participation in one or more internships is a requirement for graduation. Internships are typically arranged between the school and a third-party business or organization. The student works for the business or organization under the supervision of an experienced employee. A student intern's supervisor typically offers an evaluation of the student's performance at the end of the internship to the school, which becomes a part of the student's academic record.
Another graduate trainee program option is the externship, which, in most professions, is a more informal arrangement that allows students to shadow professionals on the job for a short period of time. While externships typically aren't required of graduate students and, in most cases, are both unpaid and don't count for academic credit, students can benefit from these programs by developing a better understanding of their field and making solid industry contacts.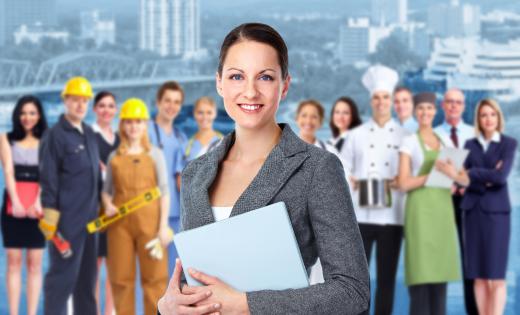 Research universities may hire graduate students as researchers. These students typically work under the supervision of university professors to complete various types of research. Research assistants may carry out their own research under the auspices of the university or may assist professors with their work. Many graduate students receive a stipend for their work as research assistants and count on the experience of conducting their research and publishing their findings so that they are better able to find work after graduation. Another option is a teaching assistantship, in which graduate students get experience teaching lower-division students and assisting professors in teaching upper-division and graduate courses.
Some governmental and private organizations offer their own graduate trainee programs that are separate and distinct from school-based internships and assistantships. These programs typically recruit individuals who have recently graduated from a postgraduate program. The trainees are introduced to the work and culture of the organization through a special program that may last anywhere from several months to a year or more. Students will attend special workshops and classes and then have opportunities to work within the organization. This gives the organization or business to observe the participants and identify those with high potential as candidates for permanent job offers.
AS FEATURED ON:
AS FEATURED ON:






By: Gennadiy Poznyakov

Graduate students may gain experience teaching courses through a teaching assistantship program.

By: Kurhan

In many postgraduate programs, participation in one or more internships is a requirement for graduation.