How Do I Choose the Best Trainee Programs?
Trainee programs are designed to help you to advance in your career, and some jobs offer you compensation while others are unpaid. The best programs for individuals advancing within their current careers are generally offered internally by the company for which they are working. If you are looking to advance outside of your current job, then you should seek trainee programs that offer courses to help you get to the next level. Another consideration is an internship for current students or recent college graduates, which is the best choice if you are uncertain as to which career direction you would like to take.
The purpose of taking on extra training is to gain additional education and skills for a particular job position that you wish to hold. A trainee program might seem like it is exclusively for newcomers in your particular career field, but these types of jobs and courses are actually available for people within a wide range of professional levels. The more seniority that you have in your field, the more likely you are to secure a position within a paid program that is offered by your company.
Some of the most common types of trainee programs are offered internally by a company to their employees. Management trainee jobs are especially common within the bottom ranks of a company, and many recent college graduates hold these positions in order to gain valuable business experience. Depending on the company, a business might also offer training courses for more advanced employees at no cost to them. The best programs offer the most up-to-date information in the field, and a company offers them to employees in order to enhance the quality of its staff. In some cases, a company will offer paid college tuition for its employees.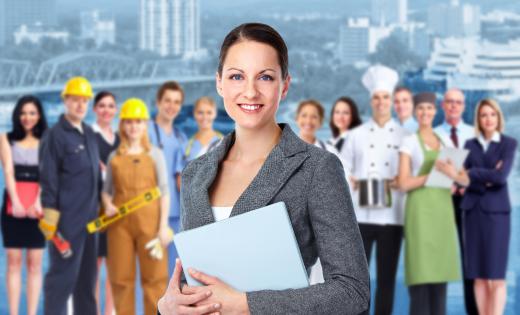 Not every professional, however, is seeking to gain education within his or her current field. If you are looking to advance to a different career, then the best trainee programs will likely be offered outside of your employer. Such trainee programs are often offered in the form of night or weekend classes, and the best ones generally last for several weeks. Although you will have to pay for such courses, the information that you obtain from them will likely be invaluable.
Internships offer the best trainee programs if you are currently enrolled in college, or are recently graduated. An internship not only increases your professional credentials, but you will also likely make lifelong connections with others in your field that can possibly help to land you a job. While it might seem that the best internships are paid ones, it is important to keep in mind that most of these programs generally do not pay their participants. If a particular unpaid internship program seems to be a sound career enhancer for you, then you might consider working a part-time job elsewhere in order to support yourself during your training.
AS FEATURED ON:
AS FEATURED ON:






By: pressmaster

College grads typically hold management trainee jobs.

By: Kurhan

Trainee programs are designed to help you to advance in your career, and some jobs offer you compensation while others are unpaid.