What Are the Different Types of Fashion Design Internships?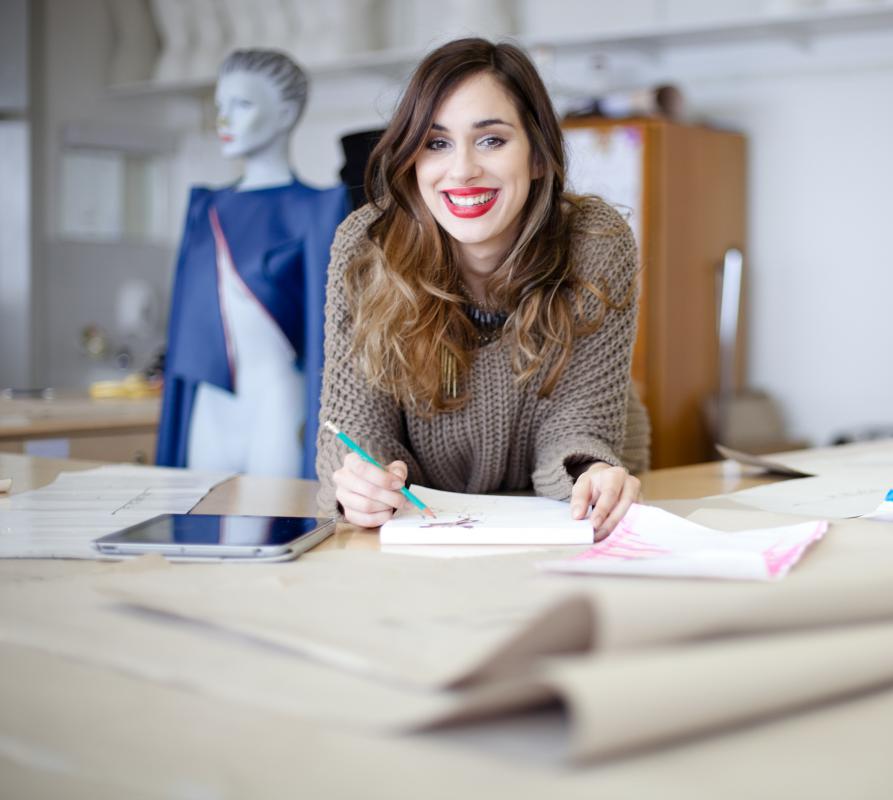 Fashion design interns do a range of different work, from helping draft patterns for garments to answering phones and completing various administrative tasks. The fashion world is a fiercely competitive market. While many design firms hire interns, it is rare for interns to get much of a chance to actually influence any aspects of the design process. More often, the prestige of the internship name is the most important thing. The actual work done is usually something of a secondary consideration.
A range of different employers offer fashion design internships. Most of these opportunities are designed for college or university students who are studying fashion and usually take place over summer vacation. Some fashion design internships are also offered during the school year on a part-time basis. Internships, by their very nature, are designed to be impermanent. The goal is usually to give students some tangible experience working in the industry.
Fashion design internships are usually paid internships, though the salary can vary greatly. Interns usually make little more than minimum wage, however, and many are not paid at all. An unpaid internship may seem at first like volunteer work, but the two are different in a few important respects. Interns are not really volunteers, since they are working in order to receive the value of the work experience. They are also selected through a competitive process and are subject to the explicit instruction of their supervisors, much as employees would be.
Unlike internships in many other fields, fashion design internships are not usually designed to let students practice the profession. Rather, the goal is to give interns a unique insight into the inner workings of fashion design. Interns observe fashion designers at work and will usually be able to ask designers a host of questions.
Much of their day-to-day work tends to be administrative, however. Particularly in major fashion houses, fashion design interns answer typically phones, schedule meetings, and keep track of filings. Interns may help the members of design teams with certain aspects of projects, but are not usually able to offer any creative input of their own.
The fashion design industry is largely a world of time-in experience. Entry level designers usually start out at the lowest rungs and must then work themselves up to more senior positions where they can actually influence aspects of clothing and accessory design. Summer internships follow this pattern.
Even still, fashion design internships are often steeply competitive. Part of this is because of the value of name cachet in the field. A student who secures a summer position in a well-known house will have a leg up in his or her career development simply because of that association. This is true even if all that the internship involved was rote paperwork unrelated to actual designing. Success in fashion design often depends as much on connections as it does on actual knowledge or work experience.
Fashion design internships give students a peak into the world of fashion.

Fashion design interns usually observe the designers at work and are able to ask them a host of questions.

Fashion design interns may be involved in drafting patterns and various other tasks.