What Are the Different Types of Education Career Opportunities?
People who are interested in a career in education have a variety of career opportunities. They can be classroom teachers for primary or secondary students, educational administrators, licensed support staff members, education paraprofessionals, or college and university instructors. All of these positions require different degrees and certificates, as well as different interests and skills.
One of the most popular of the various education career opportunities is that of classroom teacher. Teachers must decide whether they want to work with elementary pupils, middle school and junior high school students, or high school students. In elementary school, classroom teachers usually teach all of the core subject areas, including reading, math, science and social studies, although some specialize in areas such as music, art or physical education. Middle/junior and high school teachers usually have a major area of academic specialty, such as mathematics, language arts, science, special education, business or vocational preparation. Classroom teacher positions usually require a bachelor's degree and appropriate licensure.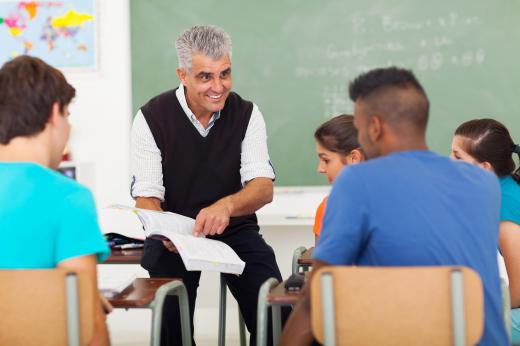 Another of the many education career opportunities is that of school administrator. People who are administrators at the school level, such as assistant principals and principals, usually have teaching experience, a master's degree in school administration and the requisite licensure. They are in charge of the daily operations of schools, which includes overseeing student discipline, teacher observations and curriculum. Some people choose to go into educational leadership at the district level, which may require a doctorate and additional licensure. District-level educational administrators include assistant and associate superintendents, program managers and superintendents who are in charge of multiple schools and programs.
There also are many education career opportunities in schools and school systems for people who are not classroom teachers or administrators. Most schools require licensed support staff — such as librarians, speech therapists, guidance counselors, nurses and technology specialists — to operate. These positions usually require a bachelor's or master's degree and licensure. Schools also need unlicensed support staff members — such as administrative assistants, janitors and teacher assistants — to keep them going.
Colleges and universities provide several more education career opportunities. People who want to teach college-age students can earn master's or doctoral degrees in their academic specialty areas of interest, such as foreign language, science, math, education or psychology. There are several possible college and university teaching positions, including part-time instructors, full-time tenured professors and adjunct professors. Some of these positions entail both teaching and research responsibilities.
AS FEATURED ON:
AS FEATURED ON:






By: michaeljung

Teaching is a popular career in education.