What Are the Different Types of Corporate Risk Services?
Corporate risk services can help protect an organization to mitigate or prevent losses and may also promote maximizing resources to optimize operational performance. Businesses may engage risk management services for information technology systems as well as to protect against unforeseen events through insurance coverage. Training, too, can be a part of this process. It's possible for risk management to be part of the internal operations at an organization or to be accessed on an as-needed basis.
Technology corporate risk services are provided either by internal professionals or outside firms that seek to uncover any potential security threats to electronic systems. A firm with a chief technology officer in place could obtain these services without the introduction of a third-party firm. The risk management process for technology should recognize any virus threats but also advocate proactive procedures where corporate information is protected or backed up.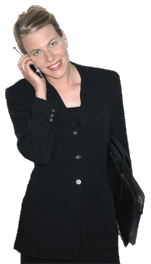 Insurance firms use risk management techniques in order to determine a potential liability. Certain consulting firms apply similar strategies to the business practices at corporations across industries. In doing so, consultants are providing corporate risk services.
Risk modeling by consultants can be used for various scenarios including gauging the potential damage and loss that might occur in the event of a natural disaster. This might help a corporation to prepare for such a catastrophic threat. It may even lead to investment in proper insurance, but the need for this coverage may never have been known without the appropriate corporate risk services in place.
It is also possible to receive corporate risk services from actual insurance providers. These firms might assess any areas where a corporation or a small business may not be properly covered. Inadequate coverage for anything from property and casualty to fire and water damage could be more costly than the price to invest in insurance, and these providers could uncover any vulnerable areas.
Education providers, including colleges and universities, offer training programs to help corporate executives identify risk in certain activities. These corporate risk services come at a price, of course, and training may transpire over a course of several days. There are many different topics for which risk assessment and management can be applied, and one of them is in cross-border deal making. Performing overseas acquisitions can be highly risky because of several reasons, including different and possibly unfamiliar regulations in addition to entering a new market with a foreign partner. Risk management services may prepare businesses for some of the potential pitfalls or vulnerabilities associated with international deals.
AS FEATURED ON:
AS FEATURED ON:






Businesswoman talking on a mobile phone