What Are the Different Types of Clinical Manager Jobs?
In general, clinical manager jobs direct the flow of clinical activities, ensuring compliance and quality of care are maintained. To achieve this, clinical manager jobs are typically responsible for developing and implementing policies related to functions at a healthcare facility. These functions are largely based on both administrative and medical tasks at the facility. Administrative functions of clinical manager jobs often entail supervision of staff, overseeing daily operations, and regulatory compliance. Medical functions typically involve coordination of treatment programs and monitoring delivery of patient care.
The type of facility where clinical manager jobs are found depends on the medical services provided. Some clinical managers could work at a healthcare facility that provides physical therapy or medical treatments. Others might work at an interdisciplinary clinic that provides treatment for medical, physical, and mental conditions.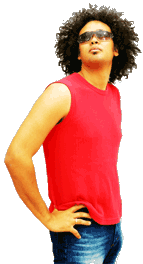 Within some healthcare facilities, the duties of clinical managers may overlap. Because of the nature of medical services, administrative functions support medical functions, and vice versa. For example, supervising staff may require the clinical manager to coordinate case assignments. A medical case could be reassigned if one employee has a heavy workload.
Most administrative duties for clinical managers require organizational skills to manage different parts of the facility. Administration duties for clinical managers might involve writing policies and procedures regarding operational activities. Additionally, clinical managers may supervise all aspects of personnel administration, including hiring, training, and supervising staff. Maintaining licensing for the facility and medical staff is also an administrative duty for clinical managers.
Policies and procedures are necessary for running an efficient healthcare facility. The clinical manager may analyze current procedures and rewrite policies, if needed. For example, those who are responsible for financial operations might update billing procedures to guarantee timely insurance payments for services.
Regarding supervision of staff, most clinical manager jobs are responsible for all aspects of personnel administration. This may include recruiting and hiring staff to fill positions. Once hired, clinical manager may conduct training exercises and performance evaluations to ensure staff maintains expected standards in providing medical services.
Part of the purposes for operational and staff procedures are to maintain local regulatory compliance for licensing. It is the responsibility of some clinical managers to ensure the healthcare facility fulfills these requirements. To perform this role, some managers have to complete documentation for licensing renewals and interact with regulatory agencies.
This is where some a clinical manager may experience an overlap between administrative and medical functions. In general, medical duties for clinical manager jobs entail planning and coordination of patient care. Patient care may depend on adequate staffing and performance reviews by the clinical manager.
Monitoring quality to ensure standards of care are upheld is another important function related to regulatory compliance. At some facilities, a clinical manager may review data about the delivery of services by physicians or other medical staff. In addition, the clinical manager could recommend alternatives to providing care.
AS FEATURED ON:
AS FEATURED ON:






Man with hands on his hips