What Are the Different Types of Civil Engineering Qualifications?
An individual will usually need a range of qualifications for a job as a civil engineer. Among the types of qualifications a person needs are those that involve an advanced education, often a bachelor's degree at minimum; strong analytical and creative skills; and related work experience, usually including hands-on, supervised training. For instance, in many jurisdictions, a person works as an engineer in training under the supervision of other engineers before he can work independently. Additionally, aspiring civil engineers in many jurisdictions are often required to obtain licensing or certification, both while training and after gaining extended experience on the job.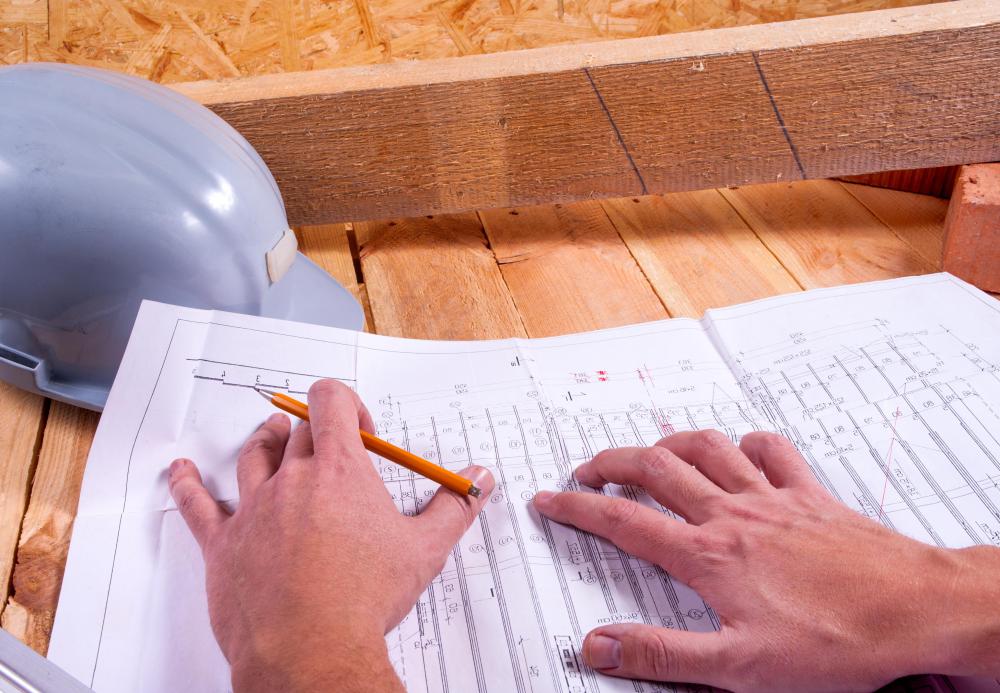 Education is among the typical civil engineering qualifications. Many jobs in this field require a person to have a bachelor's degree in engineering. This type of degree program involves the study of a variety of engineering, science, and mathematical subjects as well as such basics as composition and history. Many of these programs also include electives a person can take in pursuit of an engineering degree. In most cases, a bachelor's degree is considered suitable education for a person who wants to land an entry-level position in this field, but earning a master's degree may provide a person with even more job opportunities.
A range of skills are also included among the typical civil engineering qualifications. Usually, a person who wants to enter this field needs both an analytical mind and the ability to pay attention to detail. Creativity, decision-making, and communication skills are often important as well. Additionally, many employers consider curiosity an important characteristic in a civil engineer.
Experience often is included among the civil engineering qualifications as well. Usually, new graduates have to spend time in training and gain experience before they can work independently. In most cases, this means working under the supervision of an experienced engineer for a significant amount of time. While an individual is engaged in such preparation, he commonly is referred to as an engineer in training.
Licensing or certification is usually among the civil engineering qualifications as well. Many jurisdictions require civil engineers to be licensed or certified, which typically requires a person to document his level of education and then pass a competency examination. Some jurisdictions require exams at a couple of different levels. For example, a person may take an engineer-in-training exam after graduating from college and then have to take a professional engineer examination after gaining experience in this field. In many cases, a person needs about four years of experience to qualify for professional engineer licensing, though the requirements vary from place to place.
Some civil engineers must complete OSHA training, if they will be working on a construction site.

Civil engineers must have strong analytical skills as well as a background in mathematics.