What Are the Different Types of Chronic Medical Conditions?
Chronic medical conditions are those that do not go away or that recur. These conditions can be varied, and they can occur in various parts of the body. It is possible to break down chronic medical conditions by the locations in which they occur, or by the severity of the condition. A chronic heart condition, for example, will occur in the heart or surrounding entities that work in conjunction with the heart. Chronic lung diseases affect the lungs; chronic depression is a mental condition that affects the brain as well as the overall body.
Many chronic medical conditions worsen over time. Arthritis, for example, is a condition in which the cartilage and ligaments in a joint begin to deteriorate, leading to inflammation and pain. There is no cure for arthritis, so patients often get treatments that involve pain management. The condition will worsen over time, possibly causing immobility that will necessitate joint replacement. The inflammation can come and go, and it is often treated with anti-inflammatory drugs, but the condition is always present and can cause difficulty moving at any time. Pain and swelling often accompany arthritis.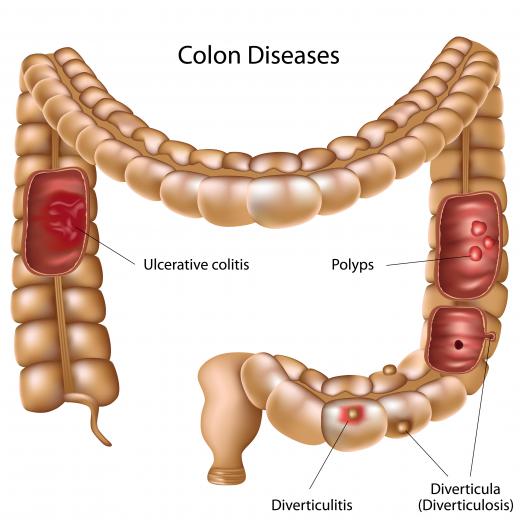 Chronic medical conditions that affect the heart are particularly dangerous for many patients, as they can sometimes lead to death. If the heart is not functioning properly, blood may not circulate through the body as intended, leading to other medical issues. Heart diseases of various kinds can be chronic and can lead to pain, debilitation, or death. This is one of the leading causes of death in the United States and Great Britain, as well as many other countries throughout the world.
Diseases like cancer can become chronic as well, ultimately leading to fatality in many cases. Various types of cancers exist, and some are treatable, but cancer can frequently lead to a variety of medical conditions that can lead to pain, discomfort, degradation of body systems, and death. It is also one of the leading killers in many countries throughout the world.
The gastrointestinal system is another location in which chronic medical conditions can occur. Celiac disease, diverticulosis, and Crohn's disease are all common chronic medical conditions that can occur in this region of the body. While not always fatal, these conditions can significantly degrade the patient's quality of life and lead to constant or recurring pain or discomfort. Treatments will vary according to the specific condition, though in some cases pain management is the best or only treatment.
AS FEATURED ON:
AS FEATURED ON:






By: Alila

A diagram showing diverticulitis and other chronic colon diseases.

By: Danilo Ascione

Celiac disease causes damage to the small intestine.