What are the Different Types of Careers with Animals?
Finding a job that combines a passion for animals with a paying a career is an exciting prospect for most animal lovers. There are many careers with animals that range from healthcare to educating the public. Educational requirements often vary by location, but basic job descriptions are similar, no matter where a person lives.
Healthcare careers with animals are considered very rewarding. Veterinarians often work with a wide array of animals that can range from common house pets like cats and dogs to more exotic creatures like lizards and parrots, and some veterinarians may even focus on livestock. This job is often performed in a clinical setting but may also take place in zoos, laboratories, and farms. Veterinarian technicians are similar to nurses, and assist veterinarians with general health checks and treatments, doing laboratory tests and interacting with pet owners.
Other careers with animals that are concerned with health and well-being are wildlife and pet rehabilitators. Wildlife rehabilitators generally take in sick, injured, or orphaned animals and provide healthcare, feeding, and support. Once the animal has recovered, it is often returned to the wild. Pet rehabilitators, on the other hand, typically focus on domesticated animals that have undergone surgery or trauma.
Some careers with animals focus on the research of animal life. Zoologists, for instance, often work in colleges, where they may research and teach about everything from the smallest virus to the largest blue whale. Although college work is common, zoologists may also work for government agencies, pharmaceutical companies, or private practices. Animal behaviorists also teach and study the animal kingdom, but their focus is more on how animals act. Like zoologists, behaviorists may work in colleges or for the government, but they may also become involved in wildlife conservation programs.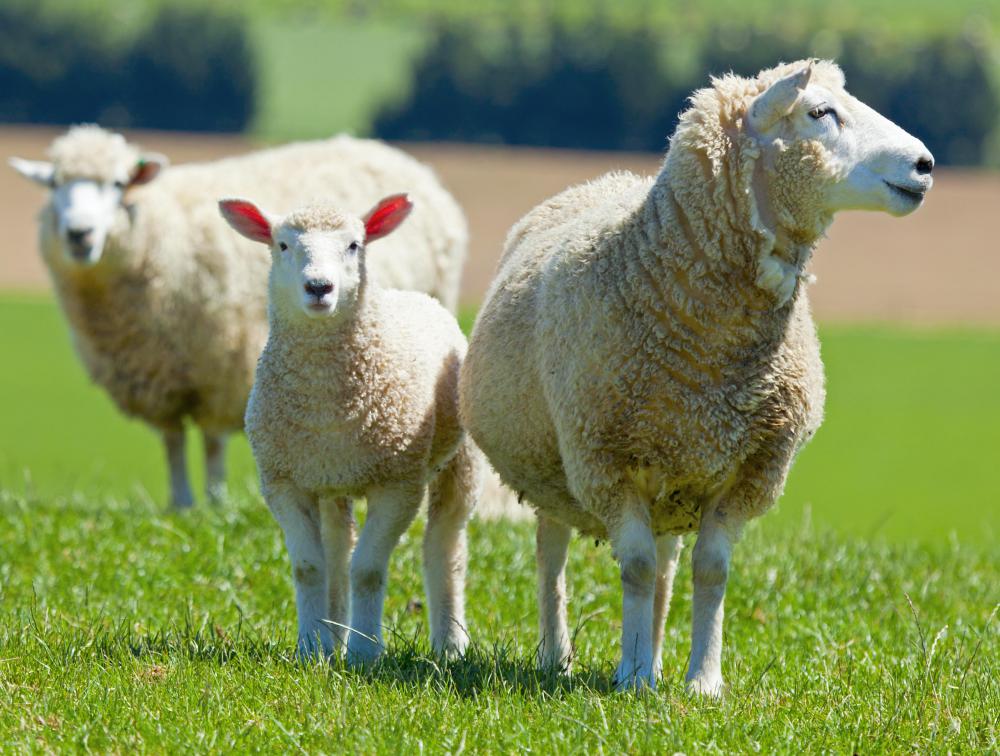 Grooming and training careers with animals are very popular, as they not only help to improve the animal's quality of life, but they are also thought to be fun jobs in general. Training jobs are various and can range from obedience and service animal training to horse riding and competition training. Many trainers work for themselves, but can also find employment in marinas or even on movie sets. Most people think of dogs when it comes to grooming jobs, but groomers may work with many different types of domesticated animals and livestock. They often work in pet salons, but sometimes work for veterinarian clinics, pet stores, or zoos.
By: alexnika

Careers with animals may include horse riding.

By: Andres Rodriguez

A dog trainer works closely with canines to help them develop good behaviors.

By: Fotomicar

Zoologists may study animal aggression.

By: Alexey Stiop

Some veterinarians specialize in treating livestock, like sheep.

By: mico_images

Some veterinarians specialize in treating pets.

By: Kadmy

Animal inspector positions are great agriculture jobs for individuals who love working with animals.

By: hitdelight

Conservationists work to protect endangered animals from extinction.

By: Gabriel Blaj

Veterinarians and vet techs work in the animal healthcare field.

By: Scott Griessel

Animal technicians can administer and supervise anesthesia while veterinarians perform surgery.