What are the Different Healthcare Careers?
A visit to any hospital or even a doctor's office evidences that there are numerous healthcare careers that might be interesting or profitable to pursue. People naturally first think of occupations like doctors and nurses, but these are only a few of the professions in the healthcare world, and a broad base of options of exists for those who are interested in healthcare careers.
Doctors are some of the main professionals in healthcare, and they have a variety of specialties they can choose which may increase income or job interest. General practitioners and family doctors may work mostly in offices caring for general population patients. Specialists might work in offices or at hospitals depending on specialty. An anesthesiologist, for instance, would likely find the most work at hospitals, or outpatient surgical centers.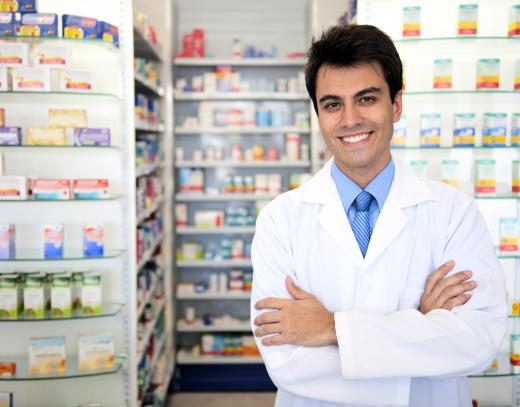 Many are interested in practicing medicine, but don't have the time or wherewithal to complete a medical degree. There are two professions that might be considered as alternative healthcare careers. Nurse practitioners are nurses with master's degrees who are able to treat most patients, prescribe medications and make diagnoses. Though they may work under the supervision of a doctor, their job offers considerable freedom, and there is growing demand for these specialists. Another field that is interesting is that of physician's assistant, which also may allow for considerable medical practice, but usually only requires a four year degree.
Alternately, on the front lines of health care careers are those who work in emergency medicine as emergency medical techs. People who staff ambulances or helicopters and arrive at the scene to assist gravely ill or injured people in getting to hospitals are a vital part of the health care community. They are frequently involved in direct patient treatment, and depending on training, they may perform life saving measures, give medications, and attempt to save and stabilize patients while transporting them to nearby hospitals.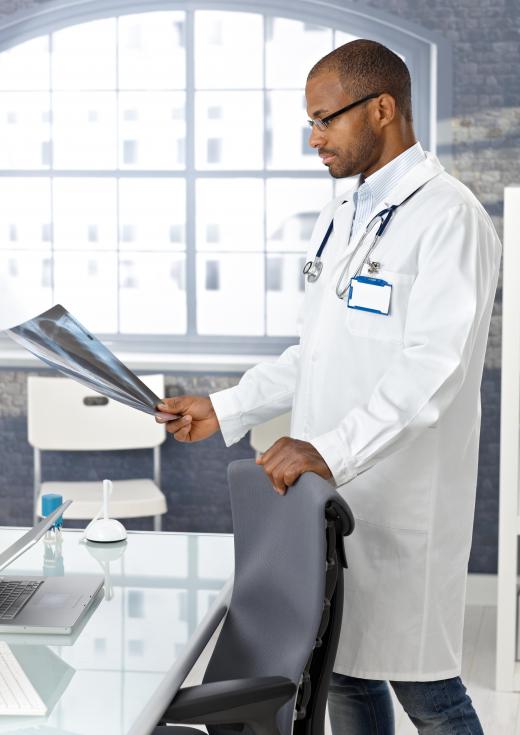 Nurses are undeniably valuable members of the healthcare team, and there continues to be a growing need for these workers. Nurses may have either a two year licensed practical or licensed vocational nurse degree or may train for the three to four year registered nurse certification. Many find nursing one of the most attractive of healthcare careers since training is relatively short, though getting into nursing schools can be competitive, and compensation is fairly high. People can also take shorter training to become nursing assistants or medical assistants.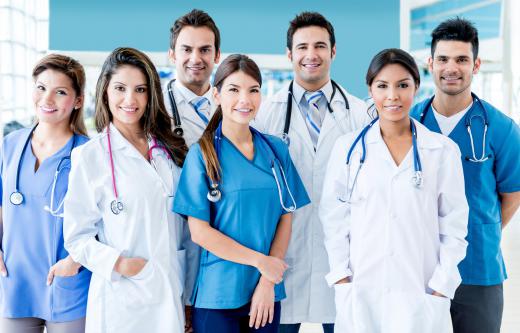 Hospitals and outpatient facilities employ a variety of technicians or technologists, and the specialties here are almost too extensive to list. A few technician jobs include work operating x-ray or sonography equipment. Other technicians, like phlebotomists, draw blood and work in hospital or outpatient labs. Pharmacist technicians may work at drug stores or hospital pharmacies, under the supervision of pharmacists, to fill prescriptions per order. Training for each of these specialties can vary depending upon state or country requirements and any need for licensing or exams.
Other areas of medicine that may give people much work with patients include those healthcare careers that are considered allied forms of medicine. Physical therapists, psychologists, licensed clinical social workers, and others may fall into this grouping. Similarly alternative medicine practitioners can be considered a part of a health care team too.
Healthcare facilities, whether large or small, are also businesses, and they will require a number of employees to run the business aspects of their facilities. Especially in hospitals, there can be finance, and human resources departments, and also those devoted solely to the purpose of billing and collecting of insurance payments. These healthcare careers may not necessarily require degrees in any form of medicine and might instead require that people hold degrees in business administration, accounting, or management.
A number of other health care careers exist, and these might be more flexible. People might work from home or offices as medical transcriptionists. As new record keeping technology is implemented, tech specialists may either work to help implement the technology on a freelance basis or to stay on full-time at health care facilities to keep new tech up and running. The number of machines used in hospitals, clinics and doctor's offices also need frequent checking and repair when necessary. Each medical facility needs strict adherence to cleanliness to preserve the safety of its patients, thus requiring significant janitorial staff.
AS FEATURED ON:
AS FEATURED ON:






By: mangostock

Pharmacists and pharmacy technicians are both healthcare workers.

By: Izaokas Sapiro

A nursing assistant may check the blood pressure of a patient.

By: nyul

A radiologist examines a patient X-rays.

By: Andres Rodriguez

Doctors can work in specialty areas that can increase their income and job interest.

By: maska82

General hospitals typically hire anesthesiologists to assist with both routine and emergency procedures.