What Are the Different Types of Business Management Internships?
Business management internships come in different forms. Some are paid internships, such as management trainee programs. Others are unpaid internships, which students in business management degree programs might complete. Another type of business management internship is that of volunteering leadership skills to help manage a nonprofit organization. All business management internships can provide valuable and practical work experience that can assist in career development and promotion.
Paid business management internships normally happen when a candidate applies for and is accepted into a management trainee program. The candidate might be either a current employee or a person from another company who is trying to secure an entry-level management position. During this type of internship, the management trainee will learn about the company and its management and employee system. He or she will learn from various training materials and receive hands-on supervised management experience that includes making decisions, running the establishment or department and supervising employees. Generally, at the end of the internship, a successful candidate will be promoted to a management or supervisory position, but an unsuccessful candidate will not.
Students who are in a business management degree program at universities often have to complete a management internship as a graduation requirement. They typically would do this near the end of their degree program, after they have completed most or all of their requisite business management courses. These internships, which usually last a few months, involve becoming part of a management team in a corporation or business and practicing the skills learned during coursework.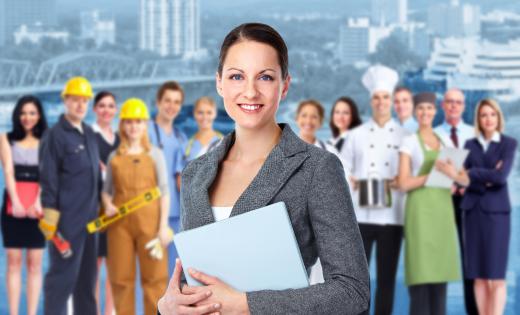 Depending on their degree program and the type of business for which they are working, students will have widely varying expectations and responsibilities. In almost all of these internships, however, students are given some level of responsibilities and certain tasks, such as managing projects or overseeing workers, which they do under supervision. They are evaluated by their boss at the business and possibly their university supervisor, and they normally do not expect to receive a permanent position upon completion of their internship.
Business management internships are also sometimes available through nonprofits or other organizations. These types of entities might rely on volunteers to provide management, leadership and direction. Although the conditions would vary greatly, people who are willing to manage on a volunteer basis at a nonprofit or other organization might find that to be a valuable step toward obtaining a full-time, permanent business management position with another company.
AS FEATURED ON:
AS FEATURED ON:






By: ocskaymark

Undergraduates in business management internships are typically unpaid.

By: Kurhan

Students who are in a business management degree program at universities often have to complete a management internship as a graduation requirement.