What Are the Different Types of Bedroom Ceiling Fans?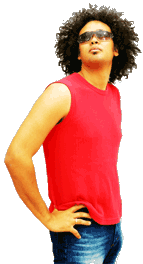 There are several types of bedroom ceiling fans that can work with a variety of décor styles and room sizes. Some fans mount directly to the ceiling, while others utilize a rod to lower the fan closer to the center of the room, ideal for bedrooms with high or vaulted ceilings. Certain bedroom ceiling fans include lighting while some are meant to only aid in cooling the room. The finish and style of these fans also varies, with some made from traditional wood while other are constructed with metal or plastic. Many bedroom ceiling fans are made specifically for children and come in unique styles and colors geared towards young boys and girls or teenagers.
In rooms with low ceilings, fans that mount directly to the ceiling are often preferred. With this style, the base of the fan is installed in a cutout in the ceiling, with the electrical wiring running directly from the fan to the wires above. In rooms with higher ceilings, a popular bedroom fan style is one that utilizes an extending rod for mounting. With this type, the rod is mounted into the ceiling with the wiring running down through the rod and then to the fan. The rod is often adjustable, making it capable of accommodating even the highest room, and can sometimes adjust the fan so it runs at a slight angle, rather than parallel to the floor.
A bedroom fan can often be an all-in-one lighting feature. Many fans include lighting options in the center of the fan, between the blades, or above the blades for dimmer lighting. Bedroom ceiling fans can also come without overhead lighting. These options in style provide a wide range of fan choices for nearly every décor style.
Many bedroom ceiling fans are made from wood or materials finished to resemble wood. These types of fans tend to work best with traditional bedroom styles. There are also products available that use cloth-like substances for the blades, which can provide more air movement throughout the room. Bedroom ceiling fans come in modern styles as well, and can be made with or finished to look like various types of metal, such as aluminum, silver, gold, or brushed nickel.
There is a unique subgroup of bedroom ceiling fans intended for young children that may look like airplanes, dinosaur wings, or other flying objects. The blades themselves may be painted with a design suitable for either gender or simply finished in bright or pastel colors. Many bedroom ceiling fans for children provide unique lighting above, between, or even on the blades themselves. For teenagers, these fans may include black lights, neon colors, or other unique features.
Man with hands on his hips