What are the Different Treatments for Dermatitis in Infants?
Dermatitis in infants, sometimes known as infant eczema or atopic dermatitis, is treated by several different methods, depending on the type of dermatitis and its possible causes. The first course of treatment is to try to make a determination of what is causing the problem and remove that from the environment. Soothing the skin itself typically involves the use of skin creams, such as a hydrocortisone cream and perhaps thick moisturizers such as petroleum jelly. Making sure the home is has ample humidity can also help dermatitis in infants.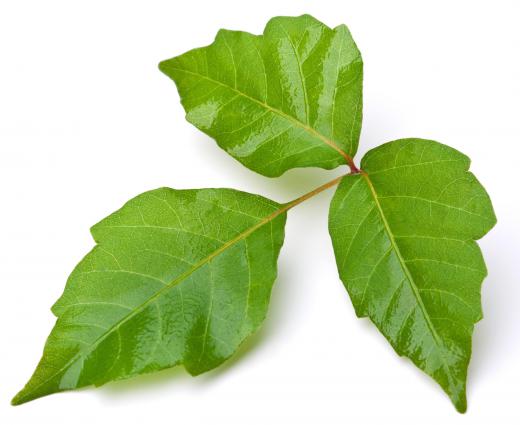 One of the most common types of dermatitis in infants is contact dermatitis, where the skin comes into contact with an irritant. Typically, the dermatitis is often caused by soiled diapers and may be referred to as diaper rash. This is easy to determine because it only happens in areas that the diaper covers. Treatment typically involves using a diaper rash cream, such as those having the active ingredient of zinc oxide, and making sure diapers are changed frequently.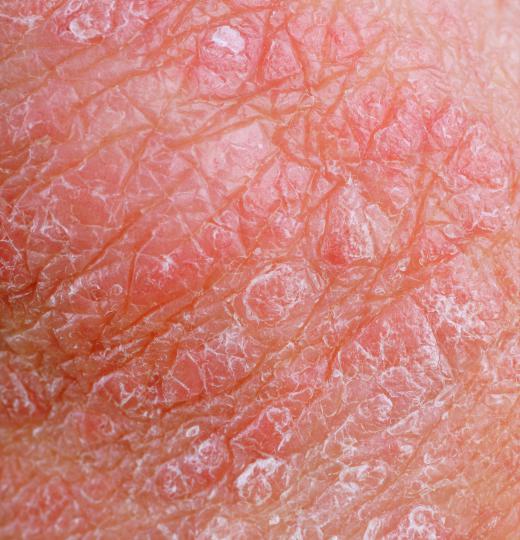 If the rash is found on other parts of the body, the treatment varies slightly. Often, because of a baby's sensitive skin, dermatitis in infants could be caused by laundry detergent. Changing brands or laundry formulations that are designed for those with sensitive skin, such as those not containing perfumes, is a commonly-suggested treatment for dermatitis in infants. If the condition happens only when a certain article of clothing is worn, it could be the material in that clothing causing the irritation. Using a different brand of soap during bathing, such as one with moisturizers, could also help.
A more serious causes of dermatitis in infants is the result of allergies. Various allergic reactions could show up as a skin rash and if these other factors have been eliminated, it may be the most likely explanation. Determining the allergen may take a medical doctor or even an allergy specialist. Often, some type of allergy medication, such as an antihistamine, will be needed to control the problem. If a food allergy is discovered, the doctor will likely suggest avoiding the food or suggest alternative forms.
In cases where the dermatitis is causing the infant to scratch consistently, a doctor may also suggest some type of intervention. This could include covering the baby's hands, dressing him or her in long sleeves and pants, or otherwise trying to discourage the scratching activity. While some scratching may not be bad, it can lead to infections if the scratching repeatedly breaks the skin. A mild hydrocortisone cream may also be used, but only with the recommendation of a pediatrician.
Seborrheic dermatitis, a flaky condition normally affecting the scalp and face, is often called cradle cap in infants. This condition is the result of overactive oil glands which can cause problems and lead to a flaky, itchy scalp. Treatment usually involves frequent shampooing and washing. This condition usually clears itself up over time as the baby's internal hormones adjust.


By: Kitch Bain

Some laundry detergents can cause skin reactions in infants.

By: epantha

Poison ivy, which causes contact dermatitis.

By: quayside

Dermatitis can affect people of all ages, even infants.

By: blueee

Petroleum jelly can help soothe irritated skin.

By: carroteater

Hydrocortisone cream can be bought over-the-counter to treat dermatitis.

By: Gabriel Blaj

Using a moisturizing soap during bathing can help soothe infant dermatitis.